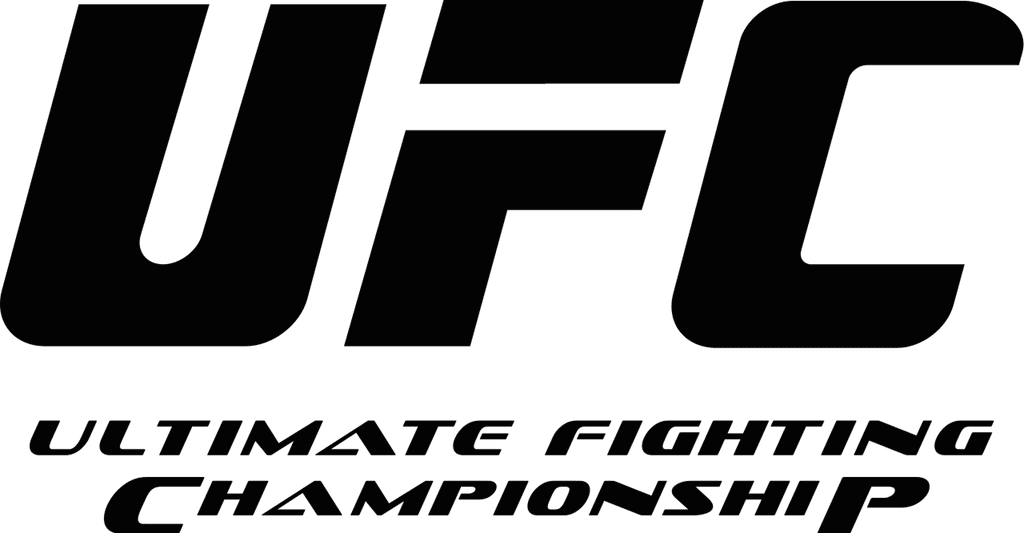 Latest posts by Matt Dulcan
(see all)

This analysis covers the DraftKings slate for UFC Fight Night: Maia vs. Condit. There are a lot of great contests going on over there, so head over and load up on your GPPs and cash games! This is sure to be an exciting card with a lot of close fights and a ton of KOS/TKOs. Tune in!
($Fighter's Price) Name -/+ Odds to win vs ($Fighter's Price) Name -/+ Odds to win

($9,600)Demian Maia -105 vs ($10,000)Carlos Condit -125
Odds to Finish: +110
Maia is coming in hot, winning his last 5 fights dating back to May 31, 2014, two of those by submission, specifically rear naked choke. He has been finished one time in his whole professional career, and it was by KO in 2009. Maia likes to attack on the mat and will want the fight there, going for take downs early. A skilled Brazilian jiu jitsu artist, he has an incredible ground game and can submit almost anybody.
Condit has lost 3 of his last 5 fights, but he is a knockout and submission machine. Of his 12 professional UFC victories, 9 have come by way of finish. Something that stands out instantly, to me, is Condit's ground game. While he can get taken down, his defense on the mat is impeccable. Condit has varying ways of attacking his opponents and has very powerful leg kicks he likes to use to the opponents legs and body. He is a decent stand up fighter, but can get rocked, although he recovers quickly most times. His conditioning is excellent and he shows strength throughout fights.
This fight is hard to call, as both have extremely strong ground games, offensively and defensively. I will advise an avoid in all formats for this fight. While either fighter could get a submission, I don't see it likely to happen and expect it to go the distance. This won't be like the McGregor fight either, where he was able to amass 118 DraftKings points in a decision win due to a ton of strikes over 5 rounds. These guys don't have the strike output he does.
Prediction: Carlos Condit by decision
($10,400)Anthony Pettis vs ($9,000)Charles Oliveira
Odds to Finish: +135 under 1.5 rounds
Pettis is on a cold streak, losing his last 3 fights by decision. However, he won his 4 fights previous by finish, 2 by TKO, 2 by KO, both by kicks to the head. The southpaw, Pettis loves to use high kicks and has quick strikes, through he doesn't throw them overly powerfully. He can take a punch and has never been finished in his professional career.
Oliveira is a finish or be finished type of guy. 11 of his 15 fights in the UFC have not gone the distance, and he has come out on top in 8 of those. He loves to throw hard knees to the body in the clinch, bludgeoning his opponent. Oliveira is aggressive, throws a ton of elbows, and strikes quickly. He has good defense, but he can get knocked out with a properly placed powerful strike.
I think if you are targeting anyone in this fight it should be Pettis. While I am not sure this is the most likely outcome for the fight, if Pettis lands a square powerful shot to the jaw, likely a kick, I can see him finishing Oliveira. That said, if it goes the distance, I think Oliveira is more likely to get the W.
Prediction: Oliveira by decision
($10,800)Paige VanZant vs ($8,600)Bec Rawlings
Odds to Finish: +185
Paige is a finish or be finished type of fighter, with 3 of her 4 octagon fights ending before the distance. She won 2 out of 3 of those bouts. She has only been finished by submission though. Paige loves to use a ton of kicks and is pretty slow. Her defense is not great either. That said, she can take a punch, and is tough as nails. I would say that is her best quality.
Bec Rawlings is aggressive and tough. She is a brawler who will eat punches and keep coming. She is a high output striker, producing 4.89 significant strikes landed per minute.
I don't see a finish here unless one of them makes a mistake on the mat and gets submitted. It is a close fight and one I think should be avoided. Womens fights are under owned, so from a game theory perspective, I could understand taking a shot on either side in GPPs.
Prediction: Bec Rawlings wins by decision.
($10,300)Joe Lauzon -140 vs ($9,100)Jim Miller +110
Odds to Finish:
This is a rematch between the two. Lauzon is quick, but not too powerful with his strikes. Miller hurt Lauzon badly multiple times in their last bout, and it took him a while to recover.
Miller loves to use the kicks and knees, as he did constantly in their first fight. He also strikes with extreme power. He has a tough chin and can eat a punch with the best of them. How Lauzon is the favorite, I have no idea.
Lauzon pretty much played the role of Joe Miller's punching bag the whole fight. The mat was splattered with Lauzon's blood, and he was not match for Miller. It is a miracle it went the distance. Here is the first great target of the fight for cash games and GPPs.
Prediction: Miller wins by knockout in round 1
($10,200)Sam Alvey -225 vs ($9,200)Kevin Casey +175
Odds to Finish: +155 under 1.5 rounds
Alvey is a stand up fighter with incredible power, especially on his counter punches. He has a decent chin, but with the right combination of hard strikes places well, can be knocked out. Alvey has finished all 4 of his victories in the octagon and has been knocked out once.
Casey gets knocked out a lot. It has happened in 3 of his 8 professional fights. Casey takes more Ls than Snoop doggy dog. He is 2 and 6 in his UFC career. The southpaw jiu jitsu artist does have a lot of power and can submit as well. He is overall very strong.
This is an excellent fight to target in GPPs on both sides, where we are specifically searching for round 1 knockouts. I doubt this fight goes the distance, and I think it is likely to finish in the first.
Prediction: Alvey wins by KO in round 1
($10,100)Enrique Barzola +160 vs ($9,300)Kyle Bochniak -200
Odds to Finish: +135
Barzola utilizes strong leg kicks to the body and head frequently. He is not a fast striker, but packs a punch. He is a stand up fighter, for the most part, but will take the fight to the mat at times. He is not overly talented there and will try to go for the ground and pound if that is where the fight ends up.
Bochniak is incredibly aggressive, but has pretty good defense and fights technically. He will throw the knees heavily if he gets into the clinch. Bochniak also has decent ground defense and offense, coupled with good conditioning. His pace is frenetic and he never lets off the pressure. There is clear odds value here with Bochniak being the favorite and the cheaper of the two.
Overall, Bochniak is the more well rounded fighter. He has the advantage in all facets.
Prediction: Kyle Bochniak wins by KO in round 2
($8,400)Garreth McLellen +195 vs ($10,100)Alessio Di Chirico -250
Odds to Finish: +125 under 1.5 rounds
The southpaw McLellen has a sweet beard. He loves to use a variety of kicks to the body and head. He throws them more often than he punches. They are extremely powerful and when making contact sound like a branch breaking. McLellen's chin is weak, and any meaningful strike to his face will hurt him.
Alessio is aggressive, displayed by his average of 4.33 significant strikes per minute. This was evident instantly on the tape, just as his striking ability. He has the ability to dodge when his opponents attack and throw serious counter punches. Alessio creates on his own as well. He takes calculated risks and attacks when given an opening. He lost in his MMA debut, but i think stylistically, this is a good match for him.
Should Alessio land a strong strike to the jaw of McLellen, he will put him down. This is the most likely outcome, in my opinion. He is the second largest favorite on the card so Vegas is certainly behind him.
Prediction: Di Chirico wins by knockout with punches in round 2
($8,800)Shane Campbell -140 vs ($10,600)Felipe Silva +110
Odds to Finish: +120 under 1.5 rounds
Campbell is 1-3 in the UFC. He has been finished twice. He has decent defense on the ground and loves to throw knees while standing, especially in the clinch. He has a nice strong left hand that carries knockout power.
Silva is another kicker/knee-er. This card is filled with them. Just like Campbell, he has strong defense on the ground, but I believe he has better offense than Campbell there. Silva can take a decent punch.
It would seem Shane Campbell is an odds value at only $8,800, but I think Silva is the more talented fighter. I believe this is one of those situations where Vegas set the line to get folks to bet Campbell, which is where the line was when DraftKings prices were originally set according to, but I don't know what it opened at.
Prediction: Felipe Silva wins by RNC in round 2
($9,900)Chad Laprise -280 vs ($9,500)Thibault Gouti +220
Odds to Finish: +125
Laprise is 2-3 in the UFC and has been finished once. He is the largest favorite on the card. He keeps striking, averaging 4.4 significant strikes per minute. He loves to utilize the kicks to the head and body, and he is a fairly technical fighter. Laprise's striking strength is certainly in his counter punching and he does strike with substantial power. That said, if a square powerful punch is landed on his jaw, he is going to buckle like a Pilgrim hat.
Thibault has been finished by RNC in both of his fights in the Octagon. Damn, does this guy pack a punch. He has a mean right hand that he gets his body behind and could knock a man with a good chin cold from the look of it. His take down defense is pretty weak, but I don't think Laprise will look to get the fight there. Thibault has a decent chin from what I have seen, far better than that of Laprise.
I am going against the strong Vegas odds here. I think Thibault is likely to knock out Laprise. You will gain a huge edge on the field going against the heaviest favorite on the card, especially when their prices are within $400 of one another. All Thibault needs is one strong strike, like he loves to throw, and Laprise is going down. Not a cash game play.
Prediction: Thibault Gouti wins by knockout in round 1
($9,700)Ryan Janes +140 vs ($9,700)Adam Hunter -170
Odds to Finish: -110 under 1.5 rounds
Janes likes to go for the take down and throw the knees. He is a Brazilian jiu jitsu guy. I watched a few of his jiu jitsu fights and he looked decently strong and skilled in that faction. Side note, why do they make these guys fight in their bath robes?
Adam Hunter's nickname is 'Warhammer'. That's pretty awesome if you ask me. He also has a dope beard. That's enough to give him the win alone. Seriously though, while Hunter is not the fastest attacker, he strikes with extreme power from the fist and leg, throwing his whole body behind his shots. I watched everything I could find on this guy, even some cell phone footy, which made me question my life decisions until this point. Hunter will want this fight on the feet, where he has vicious finishing ability. The odds to finish with Hunter being the favorite speak for themselves.
If this fight goes to the floor, Hunter may be in some trouble, as Janes has the better ground game. I don't know that Janes will push that issue hard enough to get it there. My gut feel after watching tape is Hunter will catch Janes and knock him out, and upon seeing the odds to finish, I think I am on to something.
Prediction: Hunter wins by knockout in round 1
($9,800)Jeremy Kennedy -165  vs ($9,600) Alessandro Ricci +135
Odds to Finish: +135 under 1.5 rounds
Kennedy is a quick striker, with more power than his frame would suggest. He will have the 2" reach advantage. He seems to like to take fights to the ground and work the ground and pound. He is extremely aggressive and is conditioned fairly well.
Recent footage on Ricci was limited. I don't like to make an extremely strong take, unless I can see at least a few MMA fights within the past year or two, so this will be hard to call. These bottom of the card fights typically are that way, especially on smaller UFC cards. Alessandro Ricci is a fill in for Josh Emmett, who withdrew due to injury. He has a very common name, apparently, in Italy, which made me have to really dig to find tape on him. He is actually a Canadian thought. Ricci is a tentative fighter, who is pretty weak all around. I don't like his stand up game much or his ground game. The muay thai trained fighter strikes slow without much power and can get hurt easily.
From the tape I have seen on these guys, Ricci is no match for Kennedy. Pile on the fact Ricci took this fight on short notice, and we have a strong quick striker, in Kennedy, vs a weak chinned slow guy. Looks like you have yourself a target.
Prediction: Kennedy wins by knockout in round 2
Matt Dulcan is ranked in the top 100 MMA DFS players on RotoGrinders.com and scours the tape to find an edge week to week.
Odds from Bovada as of 8.25.16