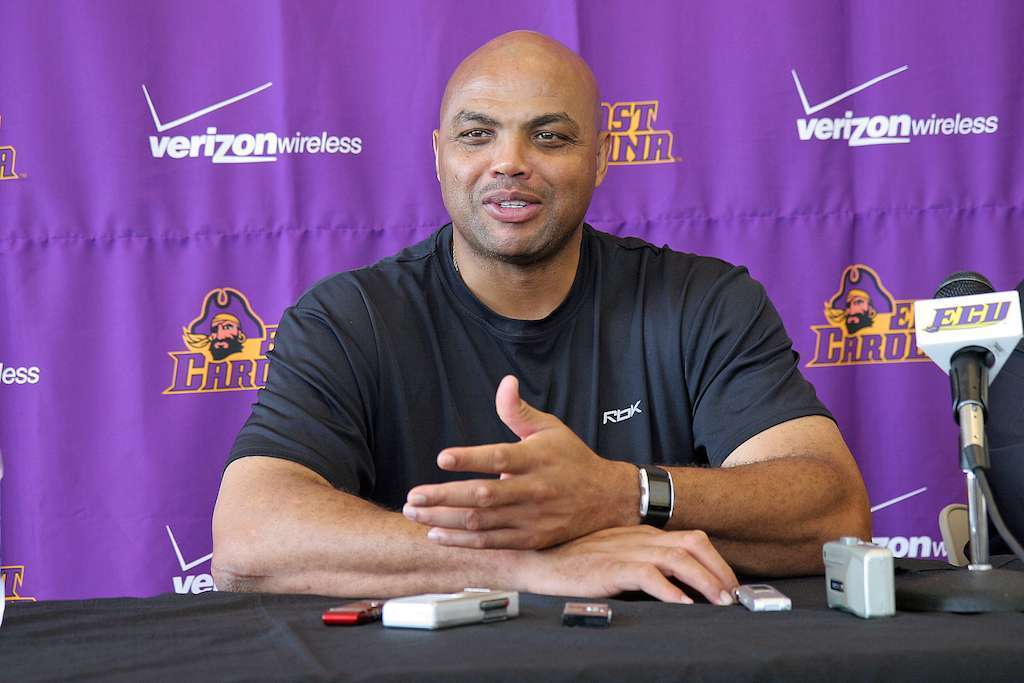 If following your favorite football, baseball or basketball team wasn't exhilarating enough, take a look at how these sports stars made some crazy gambles on their careers with some insane sports bets and wild poker sessions!
Charles Barkley
This dominating power forward certainly made an impression on the basketball court during his time with the Philadelphia 76ers. But it seems as though that wasn't enough for Barkley as he reportedly lost $2.5 million in just a handful of hours due to his gambling activities. But it's not all bad as he reportedly made $700,000 by playing blackjack and betting on the Super Bowl and now has a cushy job blasting young athletes' efforts on TNT's Inside the NBA TV show
Antoine Walker
If Charles Barkley provides a feel-good story about gambling insanity, then it's up to Antoine Walker to provide a cautionary tale. The Boston Celtics' power forward shot to fame thanks to his incredible athleticism, but it seems that his poker playing wasn't quite up to par as he reportedly lost nearly a million dollars to three Las Vegas casinos. If only he'd been to Lucky Nugget Casino to get a few tips on gameplay such as what the differences are of video poker vs table poker then perhaps he wouldn't have got in such a mess!
Javaris Crittenton and Gilbert Arenas
Although video poker provides a pretty relaxing way to gamble, the same can't be said for the exploits of Gilbert Arenas and Javaris Crittenton. Apparently the pair decided that playing for Washington Wizards wasn't exciting enough, and so they went on a wild road trip that culminated in a card game that resulted in a dispute over $25,000 and a locker room stand-off that caught the attention of the authorities and pretty much ruined their sporting careers.
John Daly
And just to prove that it's not just basketball players who making some crazy gambles, then it's John Daly who has singlehandedly made the genteel sport of golf a whole lot more interesting – and that's not just his outlandish fashion apparel! As well as a fluctuating waistline and a chequered history with alcohol, it seems that Daly is also a fan of the casinos with tales of how he managed to lose $1.6 million in five hours courtesy of Las Vegas' slots machines.
Floyd Mayweather Jr.
Finally it's up to boxing ace Floyd Mayweather Jr to remind us why gambling is so popular as the star has made something of a habit of posting pictures on Twitter of how he's just earned another few thousand dollars in sports betting. We can only imagine what social media havoc he'd create if he started playing video poker!
Featured Image Credit: By Gallery 2 Images (Flickr: Charles Barkley '08) [CC BY-SA 2.0], via Wikimedia Commons