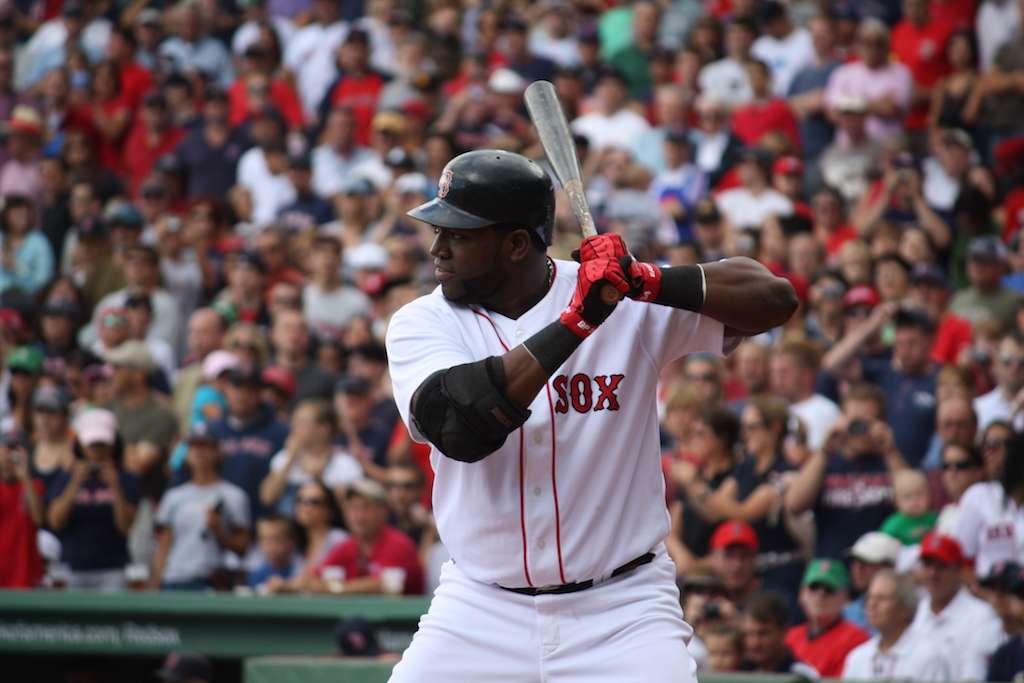 Dear Daily Fantasy Baseball Beginner,
When I was approached by Tom Fitzgerald here at XNSports to do this beginner's guide to Daily Fantasy Sports (DFS) for the upcoming baseball season, I kinda thought he was crazy. I'm no heavy volume player. After thinking about it though it could be my casual approach towards the game that could be perfect for a beginner. My name is Whudey, a very casual DFS player, but a six-year veteran towards the format. Finishing tenth a year ago in the Fantasypros.com DFAC challenge I've got some chops and it's an honor to be your guide grasshopper. In this letter I'm just here to lay a solid foundation for a beginner like yourself to get started come opening day. Covering just the important basics in the sites, what contests to try out first, and daily preparation in order to build a lineup. As a novice I don't want to drown you in the advanced levels of DFS (I.e. Bankroll management, GPP vs H2H lineup construction) , just want you to have the tools to get your feet wet and ready to put together a lineup by first pitch.
The Sites
The "boom" in DFS in the last four years has presented players with many options when it comes to where to play DFS. Caveat Emptor. Some sites can be here today and gone tomorrow leaving you the unprotected consumer out of luck when it comes to your deposits. So as a novice where can I play and feel relatively safe my deposit is protected? Two sites lead the industry in providing DFS consumers a sense of protection in Draftkings and FanDuel. For the sake of this post we will only focus our attention on these two sites.
Over the last year the regulations on DFS have tightened a great deal. Unfortunately if you live in the following states DFS isn't offered to you: Arizona, Hawaii, Iowa, Louisiana, Mississippi, Montana, Nevada, New York, and Washington. If your state is on this list and you want to play DFS make sure you contact your local state representative or senator to get DFS legal again in your state.

What do they offer new users?
So as a beginner what are the types of contests you can and should play? Well there are a bevy of options but for the sake of this article we will focus on head to head (H2H) and freerolls. These are going to be the way you will be getting accustomed to this format of fantasy baseball. Freerolls are often offered in conjunction with deposits made by new players. The entries to these contests are free but with real prizes to top finishers. Now the chance of winning one of these is slim given the amount of total entries most of the time but should serve as great practice before wagering real money.
While the allure of winning big money is great not everyone has Uncle Scrooge from Duck Tales type of income. That's okay. Not here to talk about bankroll management and if you want to join some of the bigger contests offering more payout, by all means do so. It's my opinion that if you're serious about making cash you'll find yourself playing H2H a greater amount. Self explanatory in that it's your lineup versus someone else and the most points win. Many DFS sites you play on as a new user will allow you to play in H2H with other new users exclusively with 50 games played or less on the respective site. This allows you play someone of similar skill level and helps minimizing playing against seasoned gamers. DFS sites want your money so it's good for new users to have am enjoyable experience playing on their site — so you return because you're having fun and not being slighted by playing a veteran.
How to prepare to put together a lineup
Now that we have entered a contest, how do we go about constructing a competitive lineup? As a novice these next three steps are the most important things to remember. If you take anything from this article let it be these steps.
First, and the most important step is to make sure the guys you have selected are actually playing in the games for that day. The tool many DFS players — including myself — use to accomplish this is a quick check of rosters on the website BaseballPress.com. In my six years playing DFS this is the only site I've used to confirm my selected guys are playing. The number of times they have been incorrect … zero. 100% accurate lineups updated until the first pitch of each game being played that day. Another advantage in using this site over others is that while accurate, Baseballpress.com also provides these lineups in advance of being posted anywhere on the Internet. Oh, but there's more under each game lineups listed such as a Humidity indicator for the weather for that game.
Which brings me to my second point in that ALWAYS check the weather. If it's 65% or above in humidity it is best to do some digging on the exact weather conditions if you are considering rostering a player from that game. There is nothing worse than having a player give your DFS lineup zero points because of a postponed game. I cannot stress this enough as I've overlooked this and have been burned just from assuming a game will/won't be played from an early morning check of the weather. Then come afternoon or evening and the information acquired about the weather drastically changes. Having a game played previously dubbed a PPD risk and vice versa.
Lineups and weather conditions change by the minute so the last step to being a competitive player is get a Twitter account. I repeat … get a Twitter account if you don't have one. Twitter is the key to any fantasy sports success and DFS is no different. Through following some of your favorite fantasy sports writers, MLB beat writers, and DFS pros you have a chance to absorb invaluable information daily for free. Often times important information on late scratches to MLB lineups and updates on weather conditions are found here first. Follow these three things and you should have no problem maximizing your ability to field a winning DFS MLB lineup.
Hopefully this gets you started on the right track to winning whether you are playing in a freeroll or jumping in head first into the shallow end playing big money. This is meant to be fun and once it's no longer fun step away. Now get out there and get a lineup set and enjoy playing come Opening Day.
Sincerely your homie,
Whudey
Featured Image Credit: Parkerjh at the English language Wikipedia [CC BY 3.0], via Wikimedia Commons