One week from now, we will be tearing our hair out trying to determine which teams will play their starters and which will be looking to see some youth on the field. Motivation will drive nearly every decision, but we won't exactly know which team is properly motivated.
Unfortunately, with so many playoff races concluding before the end of the calendar year, the questions normally asked in Week 17 are being pushed forward. Now, still with two games remaining, we need to consider the possibility that a team has, essentially, given up. It's dangerous. But it's necessary.
It's also the reason we have a whopping seven games with spreads of nine or more points.
Will the Colts compete with the Ravens? How will the Packers respond to being eliminated from playoff contention? Will the Chiefs bury the Dolphins or is there still a cause for concern?
These are the questions to ask. It doesn't even address half of the games with lopsided spreads.
The nature of Week 16's matchups between franchises heading in opposite directions also forces us to rethink some rules we would otherwise not break. I love to take points when given the option, but we need to be prepared for all outcomes, this weekend. Rules must be bent.
It is, after all, a different type of week. There is no Thursday game, nor is there Sunday Night Football. Most of the teams are playing on Christmas Eve, and it is not inconceivable for early struggles to give way to blowouts as players start to look ahead to both the offseason and the holidays.
Below are predictions for each game against the spread. Spreads have been taken from various websites and are subject to change. The spread in parenthesis denotes the selected team. An asterisk denotes a confidence pick.
*Confidence Picks – 2017 Season: 44-41-4 (Last Week: 4-2)
(2016 Season: 53-67-3) (2015 Season: 69-45-2) (2014 Season: 61-46-2) (3-Year Total: 183-158-7)
All Picks Against Spread – 2017 Season: 114-101-8 (Last Week: 8-7-1)
(2016 Season: 123-136-8) (2015 Season: 143-117-7) (2014 Season: 149-114-4) (3-Year Total: 415-367-19)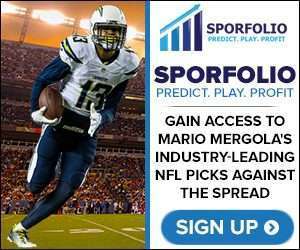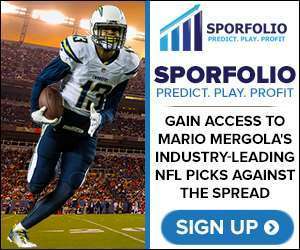 Week 16 Picks Against the Point Spread
Detroit Lions at Cincinnati Bengals (+5)*
It was only a matter of time. In fact, it took way too much time.
Marvin Lewis' tenure with the Cincinnati Bengals appears to be over.
Initially, it was reported that Lewis would step down from his position of head coach at the conclusion of this season, although he appears to be combating the story. In the end, it might not be his decision to make.
Lewis' time with the team is coming to an end, whether-or-not he discusses it publicly. Make no mistake, there are conversations going on within the locker room about this situation. They may be whispers, but they aren't silent. Therein lies our value for Sunday's non-conference game.
If Lewis is, indeed, finished with the Bengals, then Sunday will be the last time he coaches the team in Cincinnati. These last two years might have been a disappointment, but Lewis is the same head coach who led this franchise to five consecutive playoff appearances – and six-out-of-seven. His tenure with the team should be looked upon favorably, and the response from the crowd will most likely be positive. This translates to the team's effort, as well.
Cincinnati was obliterated by the Vikings, last week, but it was as much a function of circumstance as anything else. The Vikings were playing their only home game in a five-week span, and the division title was within reach. The Bengals were collateral damage. Certainly, the embarrassing loss prior – a 33-7 blowout by the Bears – is more difficult to justify, but it makes Week 16 that much more appealing as, over the last two weeks, Cincinnati was outscored 67-14.
Cincinnati's offense is a complete disgrace – ranked last in yards and fourth-worst in scoring – but it has a great matchup against a Lions defense ranked 27th in yards allowed. The opposite matchups are almost equal, as well, with the scale tilting slightly in Detroit's favor. Which is exactly how the game should unfold.
Detroit was able to hold off the Bears in Week 15 and the Buccaneers in Week 14, but this is still the same franchise that lives to play close games. This is likely due to the Lions' scoring potential typically being capped at 27 points – it has not broken that barrier in five consecutive games.
Cincinnati brings its best effort on Sunday, but can't outright 'upset' a Lions team that performs well in tight matchups. Detroit wins by a single point, but Cincinnati beats the spread.
Atlanta Falcons at New Orleans Saints (-5.5)
I mentioned it at the time, and I put a metaphorical pin in the note. The Falcons and Saints were scheduled to play two games in three weeks against one another. The first was a nationally televised epic battle that ended with an interception thrown by Saints quarterback Drew Brees in the endzone. The second will take place on Christmas Eve.
With Atlanta's wild schedule concluding with four consecutive division games, despite sitting in third place in the NFC South, it controls its own destiny. Beating the Saints and Panthers in consecutive weeks will hand the Falcons the division. It's that easy.
It's that difficult.
Completing the ascent to the top of the NFC South would have involved a four-game winning streak and three-game sweep of the division to conclude the year, two road victories, and a 7-1 stretch to close the season. There's a problem. Nothing about the 2017 Falcons suggest it is capable of going on a 7-1 stretch.
Atlanta has Matt Ryan, Julio Jones, Devonta Freeman, and others on offense. It ranks 15th in points scored. It had home games against the Bills and Dolphins earlier in the season. It lost both. Last year, it scored at least 35 points in half of its regular season games. This year, it has not reached 35 points in a single contest.
The Falcons are not a bad football team. They are just a flawed football team.
New Orleans is a complete football team.
As noted two weeks ago, the 2017 version of the Saints is arguably the best of the last decade. It now has the best offense in the league in yards gained and ranks ninth and eleventh in points and yards allowed, respectively. Since Week 1, it had not scored fewer than 20 points until the visit to Atlanta on Primetime. Again, that same visit came down-to-the-wire, where the Saints were easily in position to tie, if not win, the game.
New Orleans finishes what it started, beating the Falcons by ten points and covering the spread.
Click here to sign up for Sporfolio to see the rest of Mario Mergola's NFL picks against the point spread. Mergola finished with the highest total of correct NFL picks against the spread for 2015 and 2016 – tracked by NFLPickwatch – and finished 2015 with an accuracy of 60.53% for his confidence picks.
Photo Credit: Mike Morbeck Flickr