32 teams. Sixteen games. Seventeen weeks of football all comes to an end on the start of a new calendar year.
The 2016 NFL season has been anything but smooth, and it is poetic for the final week of the regular season to be rocky from start-to-finish. As always, the last set of games carries inherent risk of teams resting their players – either to avoid potential injury or simply to give a makeshift bye week to the squad – while postseason-clinching scenarios are scattered throughout. Unfortunately for dramatic purposes, there is only one true 'win-and-in' game – Sunday Night Football between the Lions and Packers – with only the Redskins and Buccaneers on the outside trying to break in.
There are, of course, a large number of games that can impact playoff seeding – mainly with teams that have already secured postseason berths – but even these are subject to coaching decisions regarding playing time. With that, there have already been an abnormally large amount of changes in the spread, to date. We will have to monitor these closely, as violent swings tend to indicate that key information has been revealed that can be to our benefit. We make it a point to almost never change our picks after our column is posted, but we may need to make an exception or two in Week 17.
In the event that we change a pick, it will be indicated via an editor's note under said pick.
Below are predictions for each game against the spread. Spreads have been taken from various websites and are subject to change. The spread in parenthesis denotes the selected team. An asterisk denotes a confidence pick.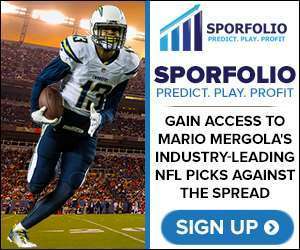 *Confidence Picks – 2016 Season: 48-59-3 (Last Week: 2-6)
(2015 Season: 69-45-2) (2014 Season: 61-46-2)
All Picks Against Spread – 2016 Season: 110-122-8 (Last Week: 7-9)
(2015 Season: 143-117-7) (2014 Season: 149-114-4)
New England Patriots at Miami Dolphins (+10)*
That was easy. The New England Patriots hosted the lowly Jets on Christmas Eve and fed them to their fans for dinner. The 41-3 blowout victory was the biggest of New England's impressive season, and it might have been the easiest. Unfortunately for the Patriots, following up a 38-points bludgeoning is not nearly as simple as handing one out, in the first place.
That is, if New England tries to dismantle another team.
The Patriots do, indeed, need either a win in Miami or an Oakland loss – later in the day – to clinch home field advantage throughout the playoffs. It does have something on the line and it will play to win. But, in the off-chance that the Patriots slip to the second seed in the AFC, it is still far from a guarantee that Oakland would win its first playoff game without quarterback Derek Carr and host the Patriots in the AFC Championship Game, anyway. And, if it happens, New England will not be devastated by traveling to meet Matt McGloin or Connor Cook instead of Derek Carr.
Miami is in an equally odd situation, where it can only slot into one of the two Wild Card spots. Of course, the better seed is usually preferred, but even more with 2016's postseason participants.
The third and fourth seeds in the AFC playoffs are locked up by the Steelers and Texans, respectively. While NFL organizations will likely never admit to preferring a specific opponent, it would be difficult to find anyone who would rather play the Steelers than Texans. The Dolphins, therefore, can gain tremendously with a win on Sunday in front of its home crowd that is about to celebrate the team's first playoff berth since 2008, second since 2001.
New England's defense has emerged as one of the best in the game, but back-to-back three-point performances puts it at risk for some sort of regression. Combined with the outstanding rushing attack of the Dolphins, it becomes a much more difficult task for New England to cover a double-digit spread on the road against a good division rival.
Like the aforementioned Texans, the Dolphins are about to head into the postseason without their starting quarterback. Matt Moore has filled in for the injured Ryan Tannehill nicely, but he is still a liability. One that will likely cost his team on Sunday. But, Moore should be unrestricted in a makeshift preseason game in which the offense can find a groove before the Wild Card Round of the playoffs. This, alone, leads to the Dolphins never falling out of contention in Week 17.
New England wins by six points, but Miami beats the large spread.
Kansas City Chiefs at San Diego Chargers (+5.5)*
Despite Week 17 always carrying question marks about effort and intention – basically, if a team will try to win or rest some players – the matchup between the Chiefs and Chargers is extremely clear-cut. In fact, it is actually enhanced by extraordinary circumstances.
The Chiefs need to win in order to have a chance at the second seed in the AFC – and, as a result, a first-round bye. With Oakland starting a backup quarterback in place of Derek Carr, the opportunity for Kansas City to supplant the Raiders as division champions is ripe for the picking. And, they get to face the only team in the NFL that has lost to the Cleveland Browns.
Perfect, right?
Perfect for the spread. Perfect for us.
San Diego became the embarrassment of the league after losing to Cleveland on Christmas Eve and returns home to face a division rival with hopes of winning the AFC West on their turf. The turf that might be the Chargers' for the final time.
While nothing is solidified at the time of this writing, there is a significant possibility that the Chargers are about to play their last home game in San Diego. For a franchise that has resided in San Diego since 1961, it would be unacceptable for the Chargers to finish their tenure in their home city with a dud. Win or lose, San Diego will bring a maximum effort on Sunday, exactly as the Rams did when playing their last home game in St. Louis, last year.
San Diego also has unfinished business against the Chiefs, as Kansas City has now won each of the last five meetings with the Chargers. The most recent was on Opening Day, when the Chargers blew a 24-3 second-half lead to lose a game in which they had a 99.9 percent likelihood to win in the fourth quarter, according to Pro Football Reference.
Unfortunately for the Chargers, the team that broke out for a big lead in Kansas City in Week 1 is far removed from what we will see in Week 17, and it will simply not be enough to pull off the upset against the Chiefs. The effort, however, will be enough to keep the game close.
Kansas City's offense may have popped for 33 points on national television on Christmas night, but it is otherwise mediocre – 15th in scoring, 20th in yards. San Diego continues to cycle through running backs but has a favorable matchup with Ronnie Hillman against a weak Chiefs run defense – Hillman averaged a respectable 3.8 yards-per-carry against the Chiefs as a member of the Broncos in 2015.
The Chargers play an inspired game in San Diego, possibly for the last time, but lose by a field goal, beating the spread.
Click here to sign up for Sporfolio to get more NFL Picks Against The Point Spread, Daily Fantasy Football advice and Daily Fantasy Hockey Picks
Featured Image Credit: By Keith Allison from Baltimore, USA (Tom Brady) [CC BY-SA 2.0], via Wikimedia Commons