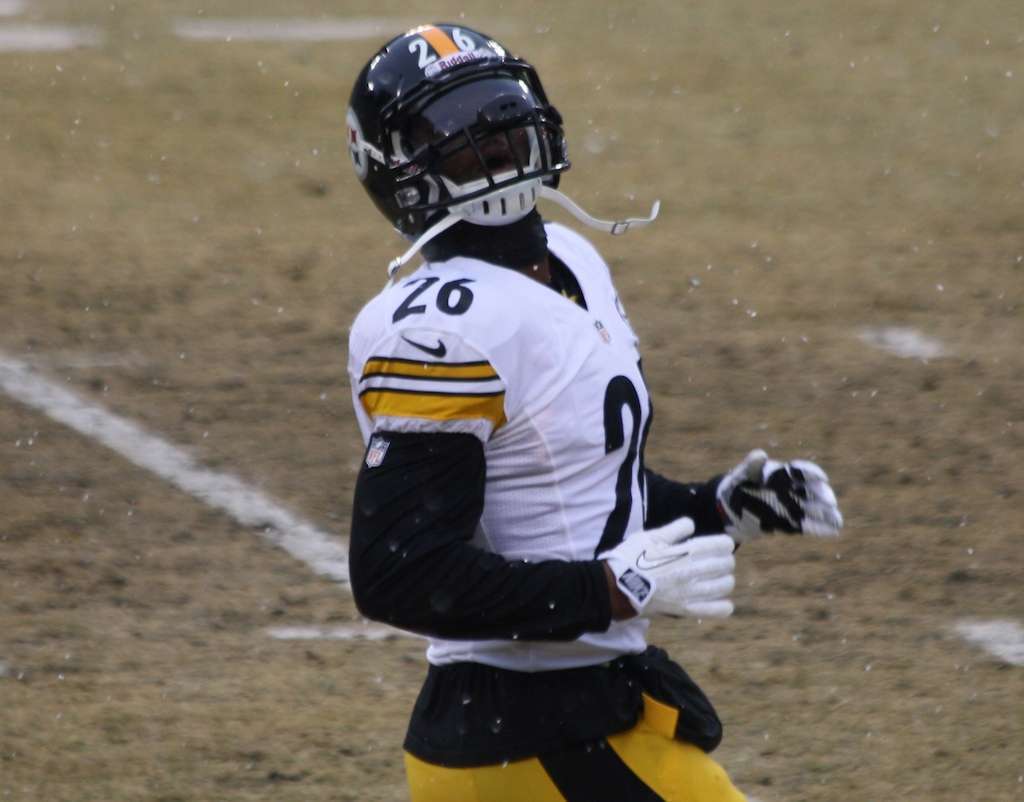 Latest posts by Matt Dulcan
(see all)
These will be targets that should be attainable, per their ADP(average draft position), in each round, that I believe are undervalued. You will see wide receivers and running backs through the first 9 rounds because I draft quarterbacks and tight ends late, as I suggest you do. The players are in the order I would consider them.
1st Round
(RB)David Johnson
One of the most talented backs in the NFL, in a top 5 offense, that rarely struggles to move the ball. Catches out of the backfield well and was the RB17 in terms of fantasy points per game in limited action averaging 4.65 YPC and scoring 12 touchdowns. Don't be fooled, he'll be the workhorse.
(WR)Antonio Brown
This is easy and no secret in the fantasy football community. The uncoverable WR1 of yesteryear with no Martavis Bryant, no Heath Miller, and a few games without Le'Veon Bell playing, with one of the top quarterbacks in the league. Target monster.
(RB)Le'Veon Bell
So what he will miss 3 games? His weekly upside is widely known. Once you get to the playoffs, Bell will bring you the chip home. He finished a healthy year as the RB2 in 2014 with 18 standard fantasy points per game. Locked in as the every down back with Big Ben manning the helm.
(WR)Julio Jones
Julio somehow finished as the WR2 last year with only 8 touchdowns. Touchdown aggression is apparent and he had more targets than Antonio Brown, and I don't expect him to get less looks next year.
2nd Round
(RB)Jamaal Charles
While there is risk with this pick, with Charles recovering from an ACL tear, the upside is number one skill position fantasy output in the league. He tore his ACL the first time in 2011 and finished as the RB8 with only 6 touchdowns in 2012.
(WR)Brandon Marshall
Marshall finished as the WR3 last year and will have a full year with Ryan Fitzpatrick. WR1 upside.
(WR)Keenan Allen
Allen is a target behemoth and he has room for growth in that department with Stevie Johnson and Ladarius Green gone. Averaged 12.1 fantasy points per game before injury, 10th most at the position last season.
(RB)Eddie Lacy
Top 5 pick last year as super fat Eddie now back to regular fat Eddie. Plays in a top 5 NFL offense, with the best QB in the league, providing a ton of touchdown upside and guaranteed to have the goal line work. Has looked good in preseason in limited action.
3rd Round
(RB)Thomas Rawls
Risk reward RB with serious RB1 upside. The Seahawks love to run the ball and play defense and while healthy, Rawls looked like the real deal. Key words 'while healthy'. He is on track to start week 1. He averaged 5.6 yards per carry on 147 rushes.
(RB)Doug Martin
The returning RB3 on only 7 touchdowns. There is certain touchdown aggression there and he seems locked into a similar role as last year where he compiled 288 rushes and 33 receptions. Top 5 RB upside.
(WR)Alshon Jeffery
The hamstring issue is real and was annoying if you had him last year, however, he has WR1 upside with the targets available and the touchdown upside his size and skill presents. Averaged 11.6 fantasy points per game, 14th most at the position.
(WR)Sammy Watkins
The Bills may be falling apart, but Watkins still has last season's breakout QB Tyrod Taylor slinging him the ball. The Watkins hate has gone too far for him to fall to the 3rd round. He is locked into 100+ targets should he play over 16 games. He averaged 7.75 targets per week and the 7th most fantasy points per game of 13.2.

4th Round
(RB)Jeremy Langford
I wrote a full piece about Jeremy Langford which you can find here.
Top 5 RB upside, looks to be center of the offense. Will catch passes and control the bulk of the carries and goal line work.
(WR)Eric Decker
Decker is a perennial value and weekly touchdown threat. 2015 WR11 who is in near exact same situation as last year. He will play with Fitzpatrick the entire year barring injury, increasing his ceiling.

5th Round
(WR)Larry Fitzgerald
An ageless wonder, who is the go to receiver in a top 3 passing offense in the NFL ,with a top 3 quarterback slinging the ball his way. Going as the WR30 off draft boards while he finished as the WR9 last year. He is an extremely consistent week to week, and very undervalued here.
(RB)Frank Gore
As surprised as you may be, Gore still had 260 attempts and 58 targets and finished as the RB11 on only 7 touchdowns. The pick isn't pretty at all, but with Andrew Luck returning to health this season, offensive opportunities should increase greatly, especially around the goal line.
6th Round
(RB)Rashad Jennings
This is a believe it before you see it pick. Beat writer from Giants.com, John Schmeelk believes Rashad Jennings will "get around 15-18 carries a game." Similar reports have been posted from Ralph Vacchiano on the New York Daily News. He has averaged 4.36 YPC on his career and 7.91 yards per reception. Should he get the work they are projecting, he will be a top 10 fantasy RB. That said, it is not a lock he will.
(WR)Marvin Jones
Jones is viewed as a WR1 by the coaching staff. He is a beast in the red zone at a decent height of 6'2", and will certainly get more red zone looks than Golden Tate. Jones simply has great ball skills and knows how to meet the ball at it's apex and go and get it. Detroit passed more than any team in the league in 2015 at 65.63% and Calvin Johnson's 149 targets up for grabs.
7th Round
(WR)Michael Crabtree
While the second target in the passing game, he is the premier red zone target on the Raiders. Carr is getting better and Crab finished as the WR20 of last year, above Amari Cooper(WR23). He did this on 9 touchdowns which I think he can repeat or add to. He is an insane value in the 7th round and I will have a ton of shares.
(WR)DeSean Jackson
After an unhealthy season of only 9 active games, DeSean is being forgot about. With a better passer than RG3 all season in Kirk Cousins, I expect DeSean Jackson to resume putting out a 1000+ yard season with 6-9 touchdowns
8th Round
(WR)Corey coleman
This is who the Cleveland staff views as their WR1. The staff has expressed extreme confidence in him including Hue Jackson stating "He's a tremendous player, I ride him because he has so much ability. He's shown why we drafted him." ESPN's Tony Grossi has called him the "real deal" from camp impressions. While I would prefer McCown slinging him the ball(yes, seriously), Coleman has a ton of upside and will be schemed for a ton. I think he is locked into 80+ targets. There is always risk with a rookie, but there is legitimate top 20 fantasy WR potential here.
(WR)Torrey Smith
This pick is not sexy. I'll start with that, but fantasy points have to come from somewhere. He is locked into 100 targets, and he is playing in the offense ran by Chip Kelly, known for running the fastest pace offense in the league. This year will be no different, and lets add in the fact Anquan Boldin is gone. The WR2 on the team is Bruce Ellington. Let that sink in.
9th Round
(WR)Steve Smith
I will happily scoop Steve Smith Sr. here once again. He has come at an extreme discount the last three years. We need to stop thinking the age issue averages apply to generational talents. Smith only played 7 games last season, but he averaged 12.1 fantasy points in that stretch. If he finished the year at that pace he would have been the WR9. This pick is not for the "play it safe" drafter because at his age 37 season, there is risk, but what other wide receiver can you grab in the ninth with WR1 upside? Lets just add in that Baltimore had the 5th highest passing play percentage in the league last year at 64.64%.
(WR)Sammy Coates
Let me start by saying Coates has not provided much to be positive about, last year during the season, or in the preseason this year. Let me also say behind Antonio Brown the WR2 is Markus Wheaton who is dealing with a quad injury. Darrius Heyward-Bey has looked much better than Sammie in every way, but the Steelers clearly want Coates to be the guy due to his pedigree. All of that considered, Coates is operating in the Steelers offense with Big Ben Roethlisberger at the helm who produces top 20 Wrs on the reg. Martavis Bryant was the fantasy WR15 in 11 games. Wheaton is having hamstring issues as well.

10th Round
(QB)Kirk Cousins
Change your brain. Kirk Cousins is good. Last year's QB9 has a healthy DeSean Jackson and is in the same situation other than that with another year in the system. He can repeat a top 12 QB fantasy performance and I expect it.
(QB)Tyrod Taylor
Last season's diamond in the rough at the position, finishing as the QB18 in fantasy in 14 games, is going as the QB14 off the board. This may not seem like a value, but he averaged 22.3 fantasy points a game, good for the RB12 in fantasy points, above Aaron Rodgers. He also took the pedal off and played game manager in several games.
11th/12th Round
(TE)Dwayne Allen
I was going to stop at 10 rounds, but I believe in Dwayne Allen so much this year I had to mention him. A talented pass catching tight end without Coby Fleener around, that has incredible touch down prowess. He is being extremely undervalued. I see him finishing as a TE1 easily this year. He is pretty much the only TE I am drafting.
13th/14th Round
(QB)Ryan Fitzpatrick
Ok, one more guy! Fitzmagic is an extremely underrated and undervalued QB, with 2 top tier WRS to throw too. He was the QB11 last year, while completing only 15 games, and is being forgotten about. I love this pick and I will have a ton of shares.
Matt Dulcan
ADPs from fantasyfootballcalculator.com
Featured Image Credit: the copyright holder of this work, hereby publish it under the following license: (Own work) [CC BY-SA 3.0], via Wikimedia Commons