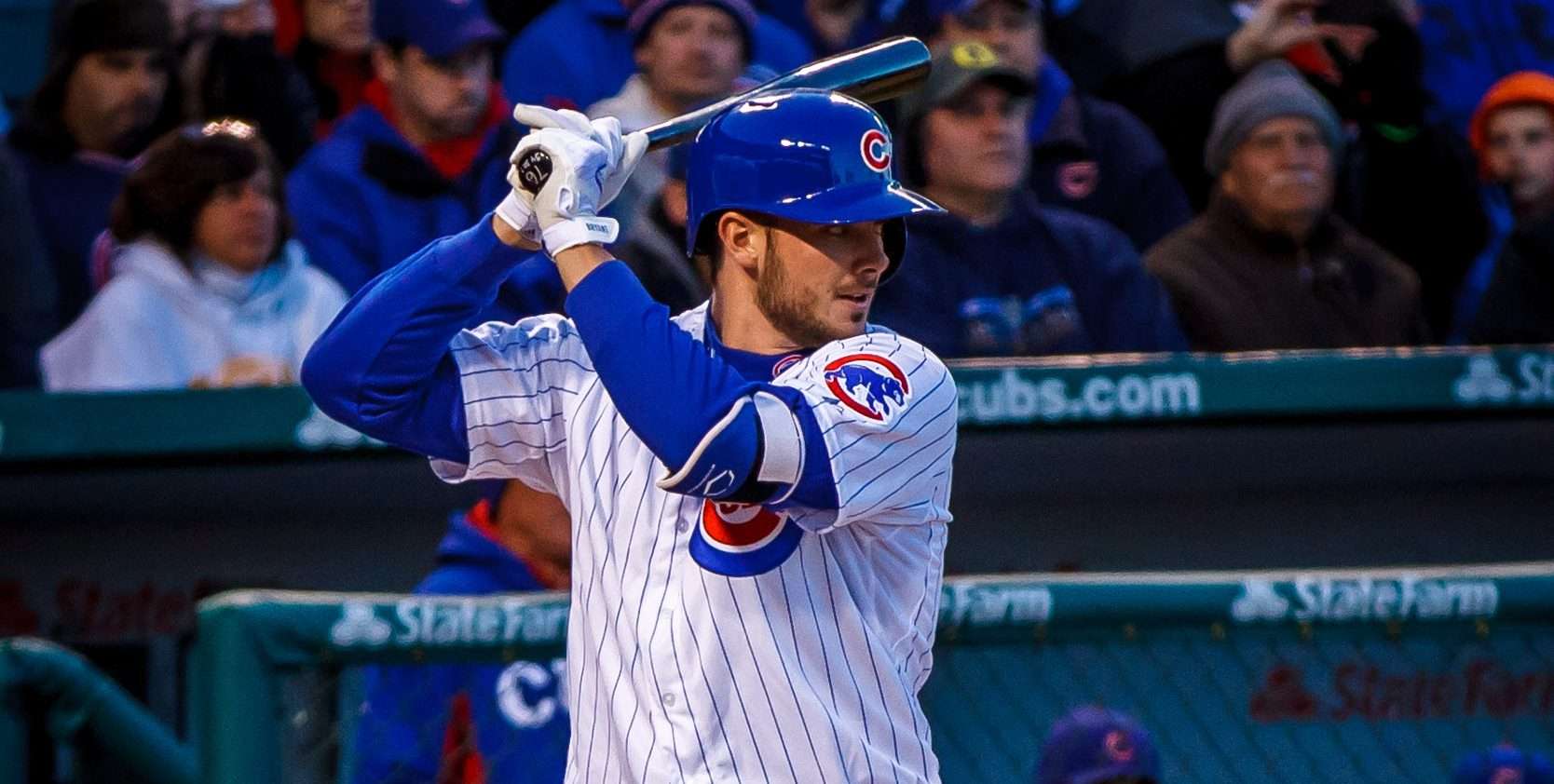 Latest posts by Colin Cazzetta
(see all)
Max Scherzer goes 8 innings, allows two hits, two runs – none were earned – and he picked up the loss.  He struck out 11 and is now 1 behind Sale for the league lead.  This is a tough pill to swallow as Scherzer has to get that win.  Whether it's manufacturing small ball, stealing bases every chance you get to make the defense throw the ball around, Scherzer has to get this win.
Boston took the Royals into the 8th inning looking good to pick up another win.  Then Salvador Perez stepped to the plate with Miggy Cabrera's bat – yes Miggy that plays for the Tigers – and rocked his first career grand slam.  It gave the Royals the lead and they never looked back.
This opened up the door for the Yankees to take back first place in the AL East.  The team that has dropped 7 in a row has been struggling mainly in the bullpen.  Champan is back and recorded the fastest pitch of the 2017 season with his fastball topping the gun at 102.9.  The Yankees now have the hardest throwing pitcher, and the hardest hitting batter – Judge has the hardest hit ball according to statcast – on their roster.  The AL East is heating up and will come down to a massive stretch by the Yankees where they play 10 straight games between the Mets and the Red Sox.  That series comes later in August so we have time to wait for that one but it should be a good race.
We have 12 games on tap multiple coming in the afternoon so get those lineups in.
Low-Scoring Plays
St. Louis Cardinals @ Philadelphia Phillies – Carlos Martinez will take the hill at Citizen Bank Park today against the Phillies.  He is the highest priced pitcher, which is understandable seeing he is playing the worst team in the league.  Martinez is sitting pretty this season with an ERA of 2.86, a WHIP of 1.07 and 107 strikeouts.  He should have a game today where he scores 25 plus points.  He will be very highly owned so it might not be worth taking him.  Severino and Arrieta could have similar games where it will save you money to take a position player.  If you want a player for a lock, its Martinez, however if you like taking players that aren't highly owned so you can move solely through the standings, Martinez might not be your play.
Target: Martinez, Carpenter
Chicago Cubs @ Miami Marlins – I wrote about Rizzo's streak and it came to an end naturally.  If you are reading this Rizzo I am sorry for jinxing you.  Arrieta is going up the Miami offense who isn't having a terrible year.  They are 5th in the league for batting average,18th in runs, but 21st in home runs.  Arrieta is a cheap option as he is only $8800, and he is 2nd among pitchers in points per dollar.  The Marlins were dominated by the Scherzer yesterday but still got the win. They won't get that lucky tonight as the Cubs should manufacture some runs.
Targets: Arrieta, Rizzo, Bryant
High-Scoring Plays
L.A. Angels @ New York Yankees – The Yankees hit a bit of a skid for the first time this season.  It will be a major test for their young talent to see how they handle the adversity rebound.  They should bounce back big in this one.  They scored 8 last night in a win and look for them to score even more tonight.  The Yankees are a solid lineup where their only real problems come from the corners of the infield.  I like Judge in this game, he will be expensive but there is something about him playing at home that I love.  He loves the bright lights of New York and thrives in the Bronx.  Bellinger has stolen some of the noise from him, so look for Judge to come out swinging tonight.  I would try and get 3 to 4 Yankees in your lineup. My targets below would be the order in which I take them.
Targets: Judge, Sanchez, Gregorius, Gardner
Arizona Diamondbacks @ Colorado Rockies – The D-backs hung 16 runs last night on the Rockies as Drury drove in 6 runs beating the Rockies by himself.  Senzatala takes the mound for the Rockies, who is 9-2 on the year.  Senzatala has an ERA above 4, so for him to be 9-2 the Rockies have to score runs for him.  Look for the Rockies to come back  and strike the Diamondbacks in the mouth for embarrassing them on their home field last night.  This game should be the high scoring game of the day. The Diamondbacks won't score as much as they did last night, but it wouldn't be a bad play to take some of them.
Targets: Arenado, Story, Blackmon
Undervalued Plays
Matz – NYM – SP – Matz is an interesting play.  The Dodgers have been pounding on the Mets all series.  You would think at one point the pounding has to stop, and the Mets will win one.  It will be a risky play but if you want the play that could separate you from the pack this could be it.  When you break down his numbers he gives you the best bang for your buck among all starting pitchers.
Thames – MIL – OF/1B – Thames is an obvious play, and isn't cheap, however he is undervalued.  For $4600 you get a player averaging 13.4 points per game.  That makes his cost per point the third lowest among 1st baseman.  He is facing Ivan Nova who is averaging 1 home run for ever 5 batters he strikes out.  That plays right into Thames' favor.
Gonzalez – CLE – 2B – Gonzalez plays in the middle of a great lineup that can produce all around him, all Gonzalez has to do is get on base.  If he is in the lineup I would take him as he is hitting over .300.  Only 1 home run and 2 RBI's which is a down side however you would have to think he will raise those numbers at some point.  If you're strapped for cash and need a cheap 2nd baseman, take Gonzalez if he is in the lineup.
Marisnick – HOU – OF – Not one of the big names in the Houston line up however is a great play.  He is batting .255 on the season which isn't ideal but he has 9 home runs and 20 RBIs.  Oakland is a team that hits home runs so this game can turn into a slug fest.  At $3200 Marisnick is a great play for your outfield $2300 cheaper than a player like Judge, and Marisnick can hit home runs as well.
Sign up for Sporfolio to gain access to NFL picks and DFS, NHL DFS, and MLB DFS spreadsheets (picks from the Pitcher Breakdown Spreadsheet – all over/unders – are now at 51.3% accuracy since May 21).
Featured Image Credit: By MBDChicago on Flickr [CC BY 2.0], via Wikimedia Commons