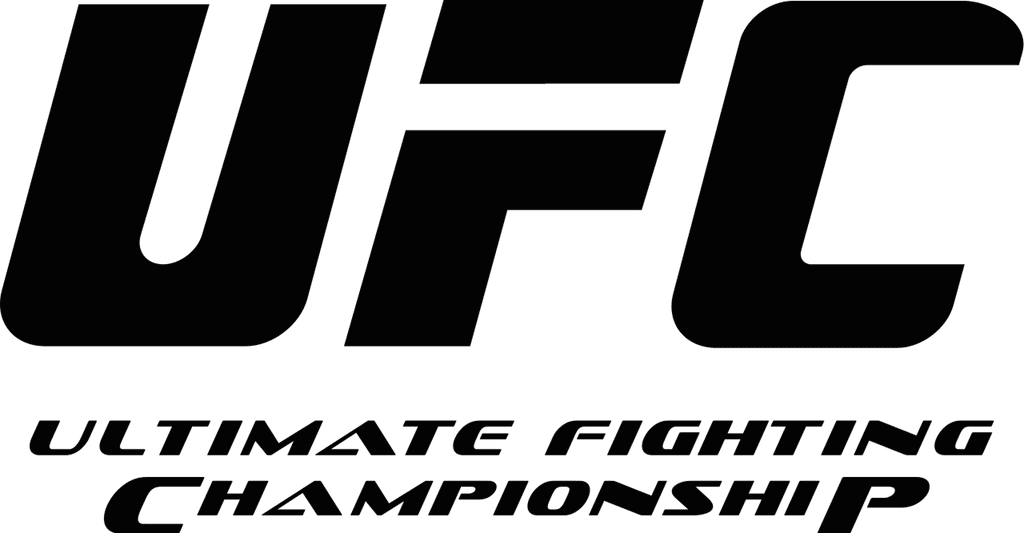 Latest posts by Matt Dulcan
(see all)
This article will cover UFC 202: Diaz vs McGregor 2. This is going to be a great card, complete with one of the most controversial and exciting UFC main events in a long time. It is a great slate for cash games and GPPs so load up over on DraftKings. I watch the tape and make my predictions before I look at any Vegas lines or finish props.
This is the format for the fight titles:
($Fighter's Price) Name -/+ Odds to win vs ($Fighter's Price) Name -/+ Odds to win
($9,200)Nate Diaz EVEN vs ($10,400)Conor McGregor -130
Odds to finish: -200
Nate Diaz has wrestling talent, and as McGregor found in their first fight, he has strong submission skills. He looks like he is fighting tired from the start of the fights, but he is just one of those slow, gangly, weird fighters.
Nate Diaz is cheap and will be insanely highly owned after winning the first match between these two. He has only been finished twice in his entire career, and I don't think he will add a third to his resume in this bout. This guy is tough, and if he doesn't finish McGregor, this is going 3 rounds.
If you are unfamiliar with Conor McGregor, he is a southpaw, but he varies his stance regularly to attempt to find an advantage vs his opponents. He likes to drop his head and go for the heavy left hand over the top. Conor is aggressive early in fights. Sometimes Conor will get cocky and play this game where he puts his gloves at his sides and taunts his opponents, which I am not sure he will implore in this rematch, due to losing to Diaz prior this way, which derailed his mindset and career.
Everyone wants a dog in the big one, but just like last week, I will suggest a full fade of this fight. Even if Diaz finishes McGregor, which I do not expect, you will not gain much of an advantage on the field due to how high owned Diaz and McGregor will be.
Prediction – Conor McGregor wins by decision

($10,700)Anthony "Rumble Johnson -200 vs ($8,700)Glover Teixeira +160
Odds to finish: -350
Johnson starts fights early by marching forward, cutting off angles, and throwing heavy punches. This guy swings with all his might, and has the power to knockout any opponent should he land correctly. He gets his whole body behind his punches and throws them with all his might. As soon as he notices an opponent is hurt, he pounces on them and just lays on repetitive deadly strikes. Johnson has been submitted 3 times in his career, all by RNC, and has been knocked out once. If Anthony Johnson makes it to the 3rd round, which I suspect he will, he will be exhausted. In his fight vs Daniel Cormier, after spending a ton of time on the ground, he looked like he was struggling to stay awake with how tired he was.
Teixeira likes to get fights to the mat early and will likely go for the take down from the start in this fight. There is no way he wants to go toe to toe standing up with Johnson. That said, this guy is tough as nails. In the fight vs Ovince Saint Preux he ate some extremely heavy strikes and was hurt once, but recovered very quickly. The awareness he showed after getting hurt was alarmingly impressive. Glover is a grinder and takes advantage of tired out guys in the 2nd and 3rd rounds. Glover has been knocked out twice in his career, but never submitted, however, both of these were over 2 years ago.
Anyone who weighs Vegas odds heavily will see Johnson favored by a good margin and the high odds to finish and lock him in. Due to that I think Johnson will be highly owned this week. While Johnson knocking Teixeira out is in the realm of possibilities, I don't see it playing out that way.
Prediction – Glover Teixera wins by RNC in the 3rd round
($9,400)Rick "The Horror" Story +135 vs ($10,000)Donald "Cowboy" Cerrone -165
Odds to finish: +115
Story had a neck surgery in 2014 that left him out until May 2016 when he faced Tarec Saffiedine and won by unanimous decision. Rick is a southpaw that loves to attack his opponents with quick kicks to the leg and body, incorporating them in his punching combos. Story attacks the body a lot in his fights and works his way up to the head. He is a great technical fighter who is not reckless at all, though he is aggressive. He can spend too much time in the clinch at times, where he does excel, but that isn't typically going to lead to a first or second round finish, which is what we want in UFC DFS. He has a strong chin. Story has been finished once in his career by RNC, and that was back in 2012.
Cerrone has a mean jab, as Edson Barbosa found out before being submitted by RNC after being stunned with said punch. Cerrone can get hurt with a good shot on the chin, but recovers extremely quickly. He likes to use his kicks and will pound the body with them and move up to the head. His style is to hurt guys with strikes or kicks to the head and then get behind them and choke them out.
While both guys have finishing power, they are both very tough and skilled fighters. Story could get lucky and land a knock out Cerrone, but I don't see Cerrone finishing Story even though he is an accomplished finisher.
Prediction – Donald Cerrone wins by decision
($11,100)Hyun Gyu "The Ace" Lim -285 vs ($8,300)Mike Perry +225
Odds to finish: -120 under 1.5 rounds
Hyun Gyu Lim is a quick high output aggressive striker producing 5.15 significant strikes per minute on average. Lim however has terrible defense and is extremely vulnerable when attacking. He is a finish or be finished type of guy. Four of his five professional fights have finished with a knockout, three of those with him being the victor. He has a decent chin, but can certainly be finished.
Mike Perry will be making his UFC debut in this fight and was added late to the card, due to Lim's original opponent, Sultan Aliev, withdrawing due to a wrist injury. He is not a new fighter, however, scoring 6 knockouts in 6 fights in his professional career with four finishes in the first and two in the second. He likes to throw violent overhand punches when he gets his chance and will throw kicks at times as well. Perry is certainly vulnerable when he hurls these shots as he swings like an MLB batter. I have not seen Perry eat an overly powerful punch, especially any like Lim throws, so I don't know exactly how strong his chin is.
This is a fight you will want heavy exposure to on both sides. Someone is getting knocked out, and I don't see any other outcome in this fight. There is no chance this fight makes it to the third round.
Prediction – Hyun Gyu Lim wins by knockout in round 1
($10,900)Tim "The Dirty Bird" Means -450 vs ($8,500)Sabah "The Punisher" Homasi +325
Odds to finish: -110 under 1.5 rounds
Means is one of those guys that looks skinny fat, but will surprise you with his quick strikes and kicks. Means starts slow, waits to find a spot where he can hurt his opponent, and will then unleash a fury of punches when he sees they are weakened.
Homasi was on Ultimate Fighter and utilizes a nice left hand jab and a nastily powerful right hand. He is a very accurate striker.
Tim Means is a tough SOB as is Sabah. While they both have knockout power, I think this fight is likely to go 3 rounds.
Prediction – Tim Means wins by decision
($10,300)Cody "No Love" Garbrandt -550 vs ($9,100)Takeya Mizugaki +375
Odds to finish: +120 under 1.5 rounds
Garbrandt has a wrestling background, but is a standup fighter these days. He is very aggressive and active in the ring. He has knocked out three of his last four opponents and is undefeated in the octagon. He is a quick striker and will utilize kicks to the head. Garbrandt has great conditioning and keeps firing with strength behind his punches well into the third, as he showed vs Marcus Brimage, knocking him out in the third round. He can leave his hands low at times when he gets cocky, and he hasn't learned his lesson from it yet.
Mizugaki wins fights by decision and tends to lose fights by finish. He does lands 3.35 avg significant strikes per minute, so he is no slouch by any means, and can be aggressive at times. Mizugaki can get hurt, as he does not have a strong chin, and has been finished in 2 of his last 3.
Either Garbrandt knocks Mizugaki out, or this fight goes the distance. These are the only two outcomes for this fight. Keep in mind Garbrandt is a beloved fighter, known for his knockout prowess, and will be very popular. A fade on some tournament lineups could help you, but the path to a first round finish for Cody is certainly there and it is hard to see him losing this bout.
Prediction – Garbrandt wins in the 2nd by KO with punches
($9,200)Raquel "Rocky" Pennington -265 vs ($10,200)Elizabeth Phillips +205
Odds to finish: +185
Pennington has good footwork and is a very technical fighter. She does not leave herself vulnerable often and takes her chances when she gets them. She is mainly a striker, but will mix in some kicks to the head and knees to the body. Her defense is on point as well. She is one of the stronger female fighters I have seen.
Phillips will come out firing, extremely aggressively. She is not very technical at all, and leaves herself vulnerable when swinging away. She does have a decent chin.
Pennington will win this fight. While knocking out Phillips is certainly in her wheelhouse, I think this fight is likely to go the distance. Ladies fights are typically under owned, as this one is sure to be. If you want to target Pennington hoping for an early knockout, I understand it from an ownership percentage standpoint. I think the case for Pennington could be made in cash games as well because it is hard to see her losing here. She sits at -265 to win and priced at $9,200 there is clear value there.
Prediction – Pennington wins by decision
($10,800)Artem "The Russian Hammer" Lobov -120 vs ($8,600)Chris Avila -110
Odds to finish: +155 under 1.5 rounds
Artem is aggressive with heavy hands. His fights tend to go the distance, as he is tough as nails, but can't seem to land the finishing punch. He has lost both of his bouts in the octagon by unanimous decision, and he has been whupped, being outmatched by a total of 101-25 significant strikes landed.
Avila is a non-aggressive, gangly fighter, making his UFC debut. Avila will want this fight on the mat, but will not make a point to go for take downs early He is very slow, has a weak striking game, and should be overpowered by Artemis. His only chance at a victory is a submission, which he will assuredly attempt.
I feel like this match was set up to get Artem his first win, and handily as well. Avila is a very weak fighter from what I have seen, and it is hard to envision him winning the fight.
Prediction – Artem Lobov wins by knockout with punches in round 1
($9,600)Randa "Quiet Storm" Markos -140 vs ($9,800)Cortney "Cast Iron" Casey +110
Odds to finish: +155
Markos will start the fight likely leading with some strikes, only to go for the takedown. All of her fights have gone the distance, as she lacks the power and ground game to finish, but has a pretty tough chin.
Recently we saw Casey knockout Christina Stanciu with elbows, which was one of those damn I love MMA it is so unpredictable moments. Casey has some flash and is aggressive, but does she have the power to knock out Markos? I don't think so, but who thought she would KO Stanciu?
I will say it again and again, female fights are under owned, and from a game theory perspective, there is always value in targeting them in GPPs.
Prediction – Markos wins by decision
($10,500)Neil Magney -140 vs ($8,900)Lorenz "The Monsoon" Larkin +110
Odds to finish: +155
Magney is a long armed, tough SOB. I think of all the shots survived while facing Hector Lombard and I am truly impressed. He can get hurt, but he recovers insanely quickly. He doesn't really have knockout power, but he finds a way to win by submission or KO by just bombarding his opponent. Half of his 14 fights have finished, five with him being the victor.
Larkin comes from a muay thai background and is a technical fighter. He is not a brawler and has many interesting ways of attacking his opponents, including many varying leg kicks. He has violent knockout power, showing quickness and strength behind his strikes. Larkin has great conditioning as well, sustaining the power of his strikes throughout three rounds. Lorenz has been finished once, and it was by knockout. This is in 14 professional fights. You can't ignore those numbers.
This fight is a great target on the side of Larkin. I don't think many people will own him, especially by those who pick fighters with Vegas odds, and it is hard to see him being finished. While Magney recovers quickly after being hurt, he can be stunned and if Larkin lays it on and I could see this ending in a finish.
Prediction – Larkin wins in the 2nd by knockout with punches
($11,300)Colby "Chaos" Covington -325 vs ($8,100)Max "Pain" Griffin +250
Odds to finish: +140
Colby is a low output striker, averaging only 1.78 significant strikes landed per minute. However, he is a finisher. He will hope to catch Griffin, hurt him, and then pounce for a submission finish. Four of his five professional fights have ended in submission, with three having him coming out on top. He is a submission specialist and loves to finish with the RNC.
Griffin is making his UFC debut. He has quick strikes that are powerful and can KO average fighters, as he showed in leagues outside of the UFC. I do not know that Colby is that fighter. Griffin is vulnerable when he attacks, and has mental strength issues that are apparent. He also does not have the best conditioning, and his strikes seem much weaker, with less purpose at the end of fights.
While Griffin is primarily a stand up striker with finishing power, I don't see him knocking Covington out. Griffin can have issues playing defense on the ground, and that is Covington's strength. I think Covington will take advantage of Griffin on the ground when he tires.
Prediction – Covington wins by TKO in round 3 by RNC
($10,600)Alberto Uda +135 vs ($8,800)Marvin Vettori -165
Odds to finish: +105 undr 1.5 rounds
Uda has one professional fight under his belt, and it is a loss to Collier. Uda is not a great striker and does not have an impressive ground game either. If I had to pick his strength, it would be ground and pound.
Vettori is making his UFC debut. He likes to throw his left hard and can utilize a flying knee well, as we saw vs Igor Araujo. He is a Brazillian Jiujitsu blackbelt.
These bottom of the undercard fights are usually really hard to get a read on, as is this one. Many of these fighters have faced subpar competition up to this point. As a fighter, I like Vettori a lot more, but as stated, it is hard to know how these will play out and I will limit my exposure due to this.
Prediction – Vettori wins by decision
Matt Dulcan is ranked in the top 100 MMA DFS players on RotoGrinders.com and scours the tape to find an edge week to week.
Odds from Bovada as of 8.18.16