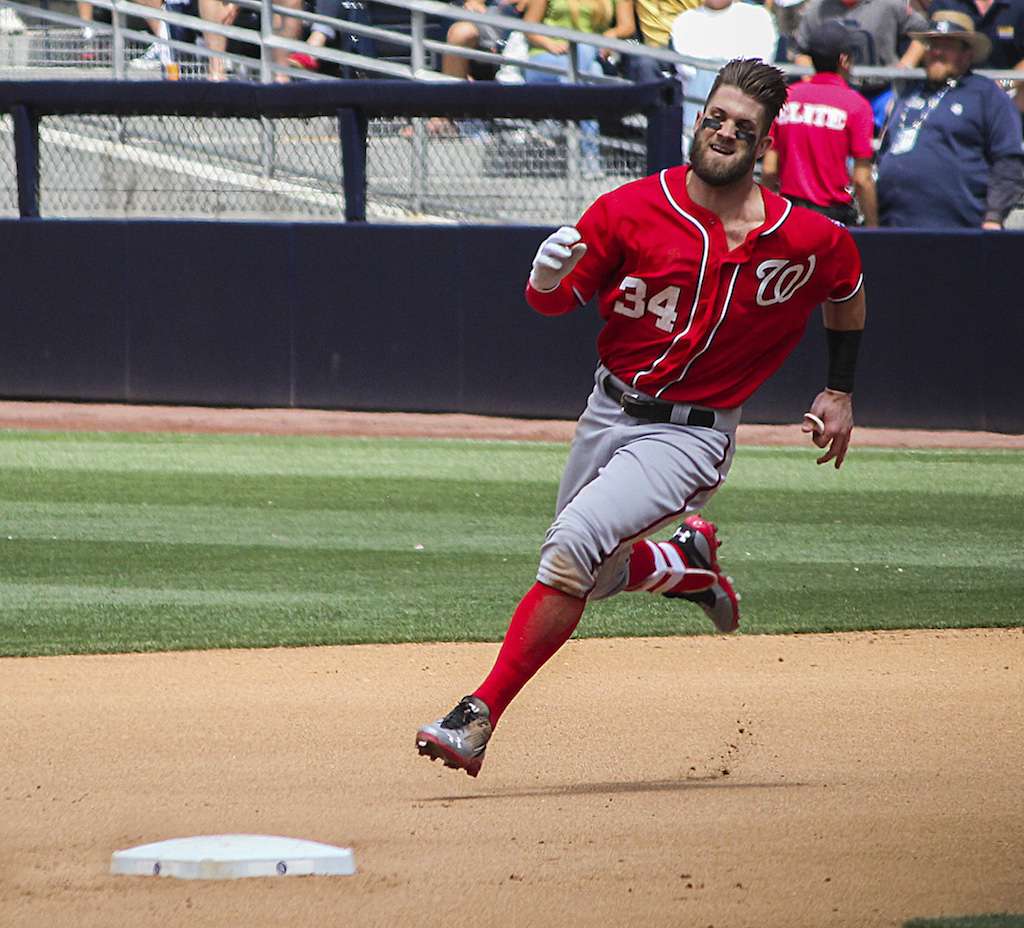 Latest posts by Mario Mergola
(see all)
All thirty teams are in action on Wednesday, with a fairly even split between afternoon and night contests. The earliest game of the day might not be included in every daily fantasy sports website, but there are a number of options for slates to play on Wednesday.
Currently, we are using xFIP and wOBA simply to compare one pitcher's performance against another – especially against opposite-handed hitters. We aren't using these numbers for calculation. To help with some calculations, we have assumed that each hitter and pitcher has played at least one game. Each pitcher was assigned an innings total relative to his average projection.
Check the starting lineups and weather reports prior to making any plays, as these change without notice.
Projected Low-Scoring Games
Baltimore Orioles at Los Angeles Dodgers – After Bud Norris' fantastic debut with the Dodgers – two hits and eight strikeouts over six scoreless innings – normal circumstances would suggest that a regression is in the works. Instead, Norris actually has the potential to build off his first start in Los Angeles in an upward trend that began when he was reinserted into Atlanta's rotation prior to his trade – 29 strikeouts in 29 innings to go with a 2.15 ERA over five starts. Kevin Gausman appears to have straightened himself out, as well, with a 1.98 ERA and fourteen strikeouts over his last two starts. Gausman hit a speedbump in the middle of June, but has allowed three runs or fewer in four of his last six starts.
Targets: Kevin Gausman and Bud Norris
Colorado Rockies at San Francisco Giants – Despite six scoreless innings from Madison Bumgarner on Tuesday night, the Rockies' bats eventually bested San Francisco's pitchers with seven runs over the final three innings. Johnny Cueto now steps in to build off Bumgarner's start and faces a Colorado lineup with a slightly above-average team strikeout rate. In addition, Cueto has allowed ten earned runs over his last two starts – compared to eight over his previous nine games – and is ready to rebound with a big performance. Jorge De La Rosa gains the typical benefit from facing a top-notch pitcher in Cueto, as well as the shift from hitter-friendly Colorado to the pitcher's park of San Francisco. Throughout his career, De La Rosa holds a 4.17 ERA in Colorado, but a 3.76 ERA at Dodgers Stadium.
Targets: Jorge De La Rosa and Johnny Cueto
Projected High-Scoring Games
Milwaukee Brewers at Washington Nationals – Matt Garza's return from injury has been shaky, at best. The Brewers' starting pitcher has two outings in which he has allowed one run or fewer and two outings in which he has allowed four earned runs. Wednesday is projected to bring more of the latter, as Garza faces a Nationals lineup that has amassed a total of two runs in its previous two games against the Brewers. Washington is ready to pop. So, too, is Milwaukee. Washington's Tanner Roark completely dominated this same Brewers lineup only a few short weeks ago, and the Brewers should be equally involved in Wednesday's slugfest.
Targets: Milwaukee Brewers and Washington Nationals Hitters –
Texas Rangers at Boston Red Sox – At this point, Boston's offense has become so explosive that it almost receives the same treatment as Colorado's in home games. Simply put, the Red Sox are, once again, poised for a big outing against Martin Perez. Specifically, Perez struggles mightily against right-handed hitters, placing Boston's right-handed bats in an ideal situation. Texas' recommendation comes from the rapidly decreasing production of Boston's Steven Wright, now with twelve total runs allowed – seven earned – over his last two starts, compared to an unsustainable 2.09 ERA over his first 12 games of 2016.
Targets: Texas Rangers and Right-handed Boston Red Sox Hitters
Undervalued Plays
Ian Kennedy – Wednesday provides a rare opportunity to buy Ian Kennedy in a road game. The trend has established itself throughout 2016 that Kennedy performs significantly better at home – a 2.11 ERA – than on the road – 5.37 ERA. The exception is upon us, as Kennedy takes his high strikeout rate to Toronto to face a Blue Jays lineup that has exploded for 40 runs over the last four games. As Toronto regresses, Kennedy rises.
Kansas City Royals Hitters – Ian Kennedy is far from the only member of the Royals targeted on Wednesday night. Kansas City has now lost three consecutive games by an average of 4.7 runs-per-game. In the process, the Royals have managed to score only 2.3 runs-per-game. The imbalance begs for a quick recovery, especially against Marcus Stroman's 5.08 season ERA.
Featured Image Credit: By Johnmaxmena2 (Own work) [CC BY-SA 4.0], via Wikimedia Commons