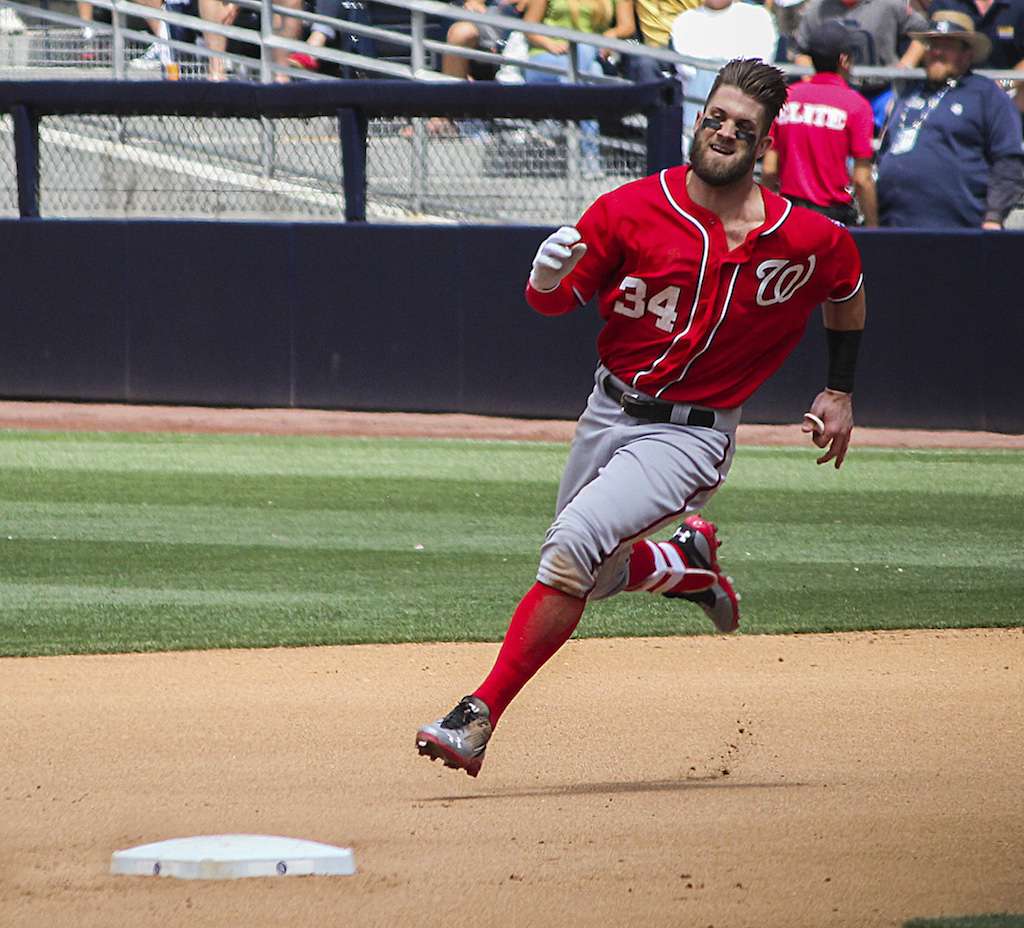 Latest posts by Matt Dulcan
(see all)

This is a stack that will carry the multi home run upside needed to give you a shot to take down a GPP, and will typically not be the chalk offensive team of the day.
The Victims: Lefty Adam Morgan and the Philadelphia Bullpen
Adam Morgan is the exact type of pitcher that we like to stack against in DFS. He carries an extremely high fly ball rate of 40.2% in 2016, which is actually better than his 2015 mark, and a 36.9% hard contact rate. These are bottom tier numbers that indicate home run production, because home runs come from fly balls hit hard(it's that simple(s/o Dave Potts)). This is supported by Morgan's HR/9 mark of 1.52, which is fairly high. When Morgan is through getting shelled, the Washington Nationals have the pleasure of facing the bottom rung Philadelphia bullpen, already allowing 23 home runs in 2016, tied for 5th worst in the league. Targeting bad bullpens is an extremely underrated part of MLB DFS. When your bats beat up the starter, you want the slugging to continue, not run into the wall of a tough pen. If, no when, the Nats get to Morgan early, who knows what massive fantasy production could occur.
The Sluggers:
The Nationals have the 5th highest team total of the night currently at 4.61 and project to be low owned compared to the Rockies and Houston.
Jayson Werth
Jayson Werth looks like a wet dog left in the rain. That said, he has been a slugger for a long time and is swinging for the fences with 2 home runs in his last 3 games. Werth also has the platoon advantage.
Bryce Harper
It's easy to get excited about your stack when it includes the best hitter in baseball. He has a floor and ceiling that is unparalleled and I expect him to be back in the lineup today.
Daniel Murphy
Murphy is having a coming out party type of season on his new team, hitting 9 dongs so far this season, when the most he has hit in a whole season was 14, as well as posting a career best .397 batting average so far this season. He is looking like a new player and is on fire of late, making him a must in your stack tonight.
Ryan Zimmerman
A huge HR hitter throughout his career, in a great match up, with the platoon advantage, continues the upside trend on our hitters tonight.
Anthony Rendon
Rendon had an extremely slow start to the season, but has 7 multi-hit games in his last 13, and carries stolen bag upside as well.
READ MORE: MLB DFS Plays For June 1
Featured Image Credit: By Johnmaxmena2 (Own work) [CC BY-SA 4.0], via Wikimedia Commons