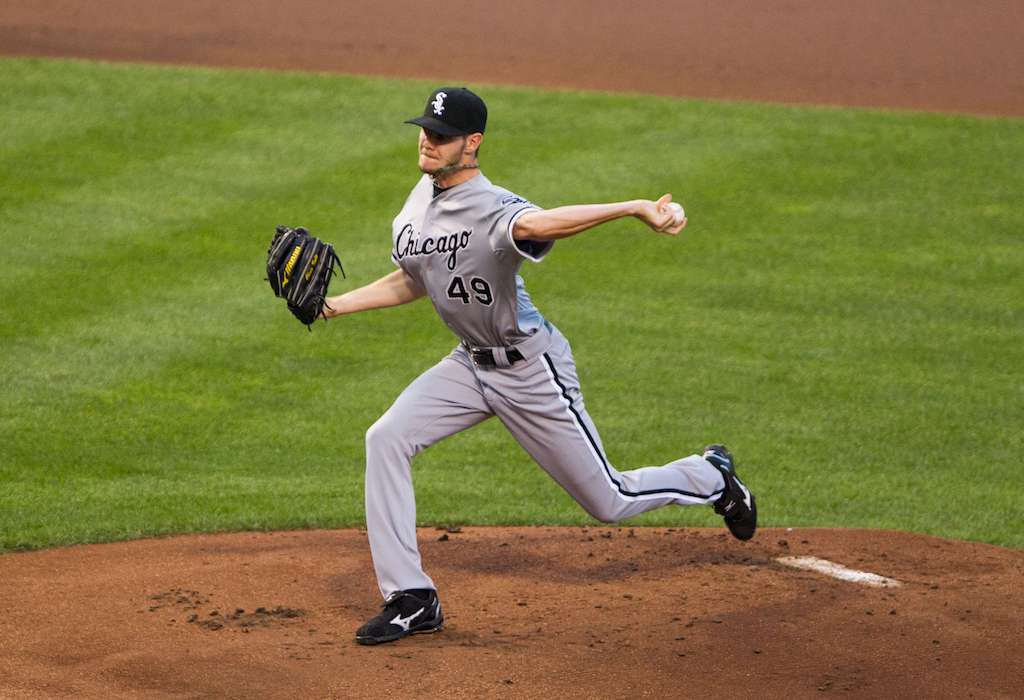 Latest posts by Felipe Melecio
(see all)

On Monday, on a baseball message board, I had asked the masses to share with us any last-minute predictions for the 2016 Major League Baseball season. To my surprise, one of the folks had proclaimed that it was "too early" to make predictions; even though the season was about to start for the majority of clubs. Meanwhile, others gave cynical responses, pointing out how meaningless and stupid predictions were.
Too early, meaningless, and stupid?
As silly as I too think predictions can be, there is still a fun factor involved in trying to guess how the future will unfold. So even though the season is underway, evidently, it's never too late to make baseball predictions.
Before I share my prophecies, I have decided to create a stipulation for myself. Because so many predictions are stale and are usually based on the results from the season prior, when picking division winners and individual awards, I cannot pick any of last year's winners to repeat. I did however give myself the flexibility to include last season's divisional winners into the Wildcard slots instead.
AMERICAN LEAGUE EAST
2015 Winner: Toronto Blue Jays
2016 Winner: Boston Red Sox
Much hype surrounded the New York Yankees this offseason when they bolstered their bullpen by acquiring Aroldis Chapman in a trade. But he will be out of service for 30 games while he serves a suspension. And though I like their rotation, it's their dependence on too many old position players that has me wary.
I'm a big Tampa Bay Rays' fan and they arguably have the best starting rotation in the division, but I can't bring myself to trust their hitting lineup.
The Orioles are an intriguing team as they might have a strong enough bullpen, led by the best relief pitcher in FUBAR, Zach Britton, to model themselves after the Kansas City Royals of the last two seasons, with a pretty good defense to boot. However, once again, I'm not too fond of the O's rotation enough to give them the division. And their hitting lineup will be too boom-or-bust. The complete opposite of the "Royal Way." They will lead the league in home runs and strikeouts.
Read More: 2016 Fantasy Baseball Player Rankings
Read More: Daily Fantasy Baseball For Beginners
The Blue Jays have found ways to improve their ball club, but I highly question their rotation. You lose David Price to free agency and the team comes back by signing J.A. Happ? And R.A. Dickey is still on the ball club. Too many acronyms for one roster to possess, in my opinion.
Which brings us back to the Boston Red Sox. They upgraded their bullpen with the acquisitions of Carson Smith, one of the hardest-throwing pitchers in the game, and established closer, Craig Kimbrel. They also threw lots of money at their new ace pitcher, David Price. But best of all, this is a good mix of young and old players and the Red Sox have a deep enough farm system to call-up reinforcements to help the team out at any point of the season.
AMERICAN LEAGUE CENTRAL
2015 Winner: Kansas City Royals
2016 Winner: Chicago White Sox
I've been very critical of the Chicago White Sox for a long while now. I don't like the approach they have taken to building this roster. I don't like how they use their farm system as a landfill where prospects go to not get properly developed. But if I had to choose a team not called the Royals to win this division, I will go with the team that has Chris Sale on it, last year's "real" AL Cy Young Winner.
But really, in this division, you can probably write all five team names on five scraps of paper, put them on a baseball cap, and take that approach in selecting the eventual standings in this division. That's how tight these teams are.
But all five teams come with their glaring weaknesses. The Detroit Tigers have a questionable pitching staff. The Royals seem to be too much of a statistical anomaly and their rotation shouldn't really scare anyone (their bullpen is a different story, however). The Cleveland Indians have a pretty good pitching staff, but I don't trust their everyday lineup and their best hitter, Michael Brantley will be trying to come back from shoulder surgery. Meanwhile, the Minnesota Twins probably have the best collection of up-and-coming young players, but are still too raw for my taste buds.
And even with all these deficiencies, I would not be surprised if any of these teams end up winning the division. I wouldn't even be surprised if the White Sox finish in dead last. But they seem to be the safe pick in this exercise.
AMERICAN LEAGUE WEST
2015 Winner: Texas Rangers
2016 Winner: Houston Astros
First of all, we can scratch off the L.A. Angels and Oakland Athletics from contention. The Halos might have Mike Trout and the A's bullpen looks pretty decent on paper, they just don't have enough talent to be considered contenders in my book.
The Seattle Mariners, you can plant them firmly in third place. They've made some improvements, but I'm just not quite sure about their depth, especially in the bullpen. But I must say, I like the direction the new General Manager, Jerry Dipoto, is taking this team.
The Texas Rangers appear to have a good, hitting lineup, and they have guys who can light up the radar gun out of the bullpen, but I just don't believe in their starting rotation outside of ace pitcher, Cole Hamels.
But if there's a pitching staff I fully believe in, out of this division, it's the Houston Astros. I like their bullpen's peripherals, I like their rotation depth, and although their lineup could be too "boom-or-bust," it plays perfectly in their home park and in case people forgot, they have one of the deepest farm systems in baseball.
AL WILD CARDS
The Kansas City Royals will host the New York Yankees. In a battle of powerhouse bullpens, the Royals' intangibles and swagger gets them the victory over the Bronx Bombers, 5-4 in 10 innings. Wade Davis with the win, Andrew Miller will be the sacrifice placed on the altar for Kansas City's march to defending their crown.
AL PLAYOFFS
From there, Kansas City will play Boston in the American League Division Series (ALDS) and will once again, against all odds, prevail and win the series, 3-2.
The Houston Astros will have home-field advantage against the South Siders and will somehow find a way to defeat Chris Sale and the Sox in three games.
The Astros already got their vengeance on the Rangers by this point of the season. Their 2015 revenant revenge tour will continue as they finish off the Royals in the American League Championship Series (ALCS), as the Royals will be too fatigued and outmatched to topple the up-and-coming Astros. Houston advances 4-2. Jose Altuve is your ALCS MVP as he will hit .367 and steal five bases.
AL AWARDS
2015 MVP: Josh Donaldson
2016 MVP: Carlos Correa
Aside from the seemingly deep pitching staff, the other reason I like the Astros this season is because, even though it would only be his second year in the majors, the hype surrounding Correa as we initiate the 2016 campaign is so immense, I can't help but get swept up by the hype and get on board the Correa-for-MVP bandwagon.
2015 CY YOUNG: Dallas Keuchel
2016 CY YOUNG: David Price
New team, new contract, same result for Price as he's the main reason I'm overly optimistic about the BoSox this season.
2016 Rookie of the Year: Byron Buxton
It's perceived to be a weak year for rookies, but for Buxton, a highly touted prospect, liberally compared to Mike Trout, it's put up or shut up time. Will he live up to the hype? Can he stay healthy? If he stays healthy, he'll be in the right direction to start living up to the lofty expectations.
2015 AL Manager: Jeff Bannister
2016 AL Manager: A.J. Hinch
If they do as I tell them to and win the division, it will be Hinch's award to lose.
And that's how the American League will play out in 2016. Now we play the waiting game.
Photo Credit: Keith Allison/Flickr C.C. 2.0