Sometimes I actively seek a given theme for a week. Other times, it finds me.
The undeniable common thread that presents itself throughout Week 10 is the redirection of a team's path. Simply put, is it more likely to continue sinking – or rising – or is a temporary speed bump ahead? Thankfully, most of the games tend to lean toward the former option, as said speed bump is already behind us.
The pleasant irony of this week's theme is that it also mirrors this column's success over the course of the season. Slowly-and-steadily, the picks have performed at or above average for the better part of the first half of the year. A temporary stall – i.e. speed bump – has slowed the ascent, but not caused a downslide – the overall picks still have not experienced a losing week. Now, we can continue upward.
And, we are grateful to be aided by the spreads, themselves, as Week 10 is littered with shifting numbers attempting to keep pace with the ever-changing landscape of the league. This is where we thrive, as we aim to craft the picture before it unveils itself for all to see.
Below are predictions for each game against the spread. Spreads have been taken from various websites and are subject to change. The spread in parenthesis denotes the selected team. An asterisk denotes a confidence pick.
*Confidence Picks – 2017 Season: 25-24-3 (Last Week: 0-4-1)
(2016 Season: 53-67-3) (2015 Season: 69-45-2) (2014 Season: 61-46-2) (3-Year Total: 183-158-7)
All Picks Against Spread – 2017 Season: 72-54-6 (Last Week: 6-6-1)
(2016 Season: 123-136-8) (2015 Season: 143-117-7) (2014 Season: 149-114-4) (3-Year Total: 415-367-19)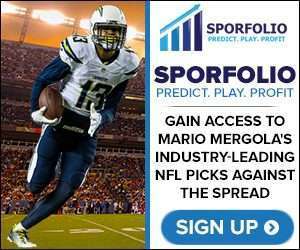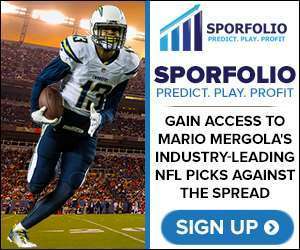 Week 10 Picks Against the Point Spread
New Orleans Saints at Buffalo Bills (+3)*
One could almost forget that the Buffalo Bills played in Week 9. In fairness, using the term "played" literally means "played in a game," which they did. But, if we insinuate that they "played" in the sense that they "competed against an opponent," we would be wildly mistaken.
The Bills were virtually absent on Thursday Night Football against the New York Jets. The loss was both embarrassing and potentially crippling to the team's playoffs hopes. After all, the following game is a showdown with the 6-2 Saints, who enter Sunday on a six-game winning streak that actually looks easy.
Let's highlight some of the key points from the last paragraph: the 6-2 Saints – who had not been above .500 since Week 17 of the 2013 season – have won six consecutive games and made it "look easy" in the process. How easy? The smallest margin-of-victory was eight points. The average margin-of-victory is 15.3.
In every way, the Saints are over-extended, and they leave the confines of a friendly home dome to face a Bills team that is 4-0 at home. In addition, quarterback Drew Brees sees nearly all of his statistics decline when playing outdoors. This is not uncommon for a quarterback whose home team resides in a dome, but it cannot be overlooked.
Buffalo's defense is flirting with danger, as it has allowed the fifth-fewest points-per-game, but ranks 22nd in yards-per-game. Thankfully for the Bills, its major regression appears to have hit in Week 9 – in front of a national audience, too – and it faces a New Orleans team about to suffer the same fate. The Saints have now allowed a total of 39 points over the last three games, an incredible spike in production for a team that had given up at least 29 points in three-of-its-other-five games.
The Bills rebound at home with a two-point victory, beating the spread.
New York Giants (PK) at San Francisco 49ers
In using my common phrase that a team "performed as it should have," the New York Giants absolutely did not perform as they should have in Week 9. They should have trapped the Rams. They should have competed. I would argue that they should have won.
The 51-17 loss says otherwise.
As we enter Week 10, the combined records between the Giants and 49ers are an abominable 1-16. This leaves us with two critical trends working against one another: the 49ers will not go winless for an entire season, nor will the Giants continue to sink further. The question to ask is, "Which trend wins on Sunday?"
The difference between the paths for San Francisco and New York lies in the timeframe allotted for each. The 49ers will win a game, this season. But, they don't have to win this game for the goal to be achieved. Conversely, the Giants can sink lower, but not anymore. Not until some sort of a small 'rebound.' Because, quite frankly, it doesn't get much worse than 51-17 blowout loss at home after a bye week. This is the bottom. Perhaps New York finds it again after this week, but it can't push lower now.
Trends aside, the Giants' ranks of 28th and 29th in points on offense and defense, respectively, actually surpass those of the 49ers – 30th and 31st. With how poorly the Giants have played, to date, there are not many more wins left on the schedule. Sunday is one.
San Francisco is flat-out terrible, and it heads into a bye week after Sunday's home tilt with New York. The team is currently proceeding with C.J. Beathard under center, but that might change with extra preparation time and another dud. The Giants are the beneficiary of such a schedule and delayed decision, as they get to face the same offense that has scored exactly ten points in back-to-back-to-back games. New York may not light up the scoreboard, but it only needs to have a metaphorical pulse in order to get its second win of the season. After last week's debacle, said pulse should be present-and-active.
The Giants win by four points and cover the spread.
Click here to sign up for Sporfolio to see the rest of Mario Mergola's NFL picks against the point spread. Mergola finished with the highest total of correct NFL picks against the spread for 2015 and 2016 – tracked by NFLPickwatch – and finished 2015 with an accuracy of 60.53% for his confidence picks.
Photo Credit: By Kelly Bailey [CC BY 2.0], via Wikimedia Commons