Fantasy Football returned in spectacular fashion last week and, as usual, the NFL landscape was not short on surprises. As if Kansas City's lopsided victory in Foxborough wasn't enough, we saw offense as a whole take a back seat as defenses dominated Week 1. Some of my picks last week did well — Zach Ertz, Cooper Kupp to name a few — while others struggled. I'm looking at you Carson Palmer.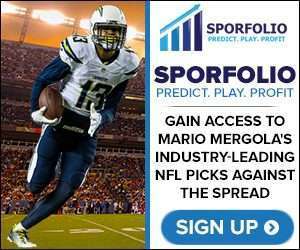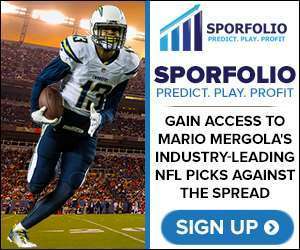 All of it goes to show that predicting fantasy football results isn't an exact science. However, by looking at which matchups are the most favorable, you will give yourself a better chance to win more often than not. So without further ado, here are some players with matchups in Week 2 I want to take advantage of, and some I'd like to avoid, in PPR format.
Quarterbacks matchups I love
Jameis Winston, Buccaneers:
Due to safety concerns from Hurricane Irma, we didn't get to see the boys from Hard Knocks in Week 1. The NFL has given the greenlight for this week's game and I want any piece of the Bucs' passing game I can get this week against the Bears. In particular, I like Winston in this one. In the two openers Winston has played in his career, he has thrown multiple touchdowns, including four last season in Week 1 against the Falcons. He's also performed well against Chicago. In two career games against the Bears, Winston has thrown for a total of 607 yards and three touchdowns. Last week the Bears surrendered 321 yards to Matt Ryan and the Falcons. Winston is should have a safe floor in this one and he has the potential to be QB1.
Carson Palmer, Cardinals:
They say the definition of insanity is doing the same thing over and over again and expecting different results. So maybe I'm crazy, but I'm will to give Palmer another shot this week. Palmer clearly had a rough week against a Detroit team that, at least on paper, it looked like he should have exploited. However, the Colts just made Jared Goff look like an MVP caliber quarterback and shouldn't be any better this week. The Cardinals also lost superstar running back David Johnson, so while Kerwynn Williams will try his best to fill that void, the offense now rides or dies with Palmer. Palmer may be entering the twilight of his career, but I think he rebounds this week against a dreadful Colts team.
Others I like:
I told you last week I expected Goff to perform better under any coach not named Jeff Fisher, especially when he faces subpar defenses. Goff didn't disappoint and he gets another favorable matchup this week against a Washington team that was sliced to shreds by Carson Wentz… Drew Brees struggled by his standards against Minnesota. In case you're think about getting cute with Brees, don't. He's at home and playing a Patriots team that let Alex Smith abuse them with deep shots, Brees' specialty… Speaking of that New Orleans game… Brady didn't look like himself in the opener, but that was against Marcus Peters and Eric Berry. The Saints don't have those guys to say the least. If you have Brady, rest easy starting him this week.
Quarterback matchups I hate
Kirk Cousins, Washington:
Washington's preseason struggles on offense carried over into Week 1 against the Eagles. Cousins was constantly under pressure and turned the ball over three times. You can argue that the last "fumble" should have been ruled an incomplete pass, but I'm not sure it would have improved Cousin's overall output all that much. He was only able to throw from 240 yards and one touchdown, and his day was saved by an unexpected 30 yards of rushing. Wade Phillips has the Rams defense looking scary, albeit against Scott Tolzien in Week 1. I'm avoiding Cousins until the offense shows more of a pulse.
Dak Prescott, Cowboys:
For the second straight week, Prescott finds his way onto my "hate" list. Let's be clear, I don't think Prescott will sink your week by any means. He performed admirably against a tough Giants defense and he has shown an ability to protect the football that is unparalleled by any quarterback this far into their career. For me it's more about game script. Prescott will be facing arguably the best cornerback tandem in the league this week in Chris Harris Jr. and Aqib Talib. Denver is built to stop the pass. The Cowboys like to run the ball and to control time of possession to mask their defense. Prescott will likely play well, but based on his ADP, you likely took another quarterback who will have a better matchup this week.
Running back matchups I love:
Ty Montgomery, Packers:
Perhaps one of the more interesting revelations to come out of Week 1 was how many touches Montgomery got against the vaunted Seahawks defense. There was much speculation about how Green Bay would use the converted wide receiver following an offseason that saw the Packers draft three running backs. For now, it appears they plan to ride Montgomery who got 19 carries for 54 yards, a touchdown, and added four catches for 39 yards. While his 2.8 YPC looks awful, he looked better as the game wore on and it's important to remember he was facing an absurdly talented Seattle defensive line. The Falcons have struggled against receiving backs, as evidenced by Tarik Cohen's performance against them in Week 1. Montgomery seems in store for a big day.
Marshawn Lynch, Raiders:
Last week we got the return of Beast Mode, and it looks like a year off was just what he need to recapture his old form. The Silver and Black gave Lynch the ball 18 times and he churned out 76 yards. Lynch also added a reception for 16 yards, two dirty birds and a ridiculous front flip. We missed you Beast Mode. This week the Raiders take on a Jets team that allowed LeSean McCoy to average 5.0 YPC while gaining 110 yards, and even let short-yardage back Mike Tolbert rattle off a 16 yard run. Oakland should control this game, which means Lynch should be looked at to kill the clock in the second half.
Others I like:
Melvin Gordon struggled running the ball against the Broncos in Week 1, but still managed a solid performance thanks to five receptions and a receiving touchdown. This week he faces a Dolphins team that surrendered the third most rushing yards in the league last year… Last year Jordan Howard achieved one of his seven 100 yard games against the Buccaneers. The fantasy community is worried about how his role will look moving forward after Tarik Cohen's performance. On a team where there is a lack of wide receiving weapons, I don't see why Howard and Cohen can't both thrive… I've been on the Kareem Hunt bandwagon since training camp. Andy Reid loves to ride his running back and is a master at developing game plans with extra time. He had that again heading into this matchup with the Eagles.
Matchups I hate:
Demarco Murray, Titans:
Heading into this season, I had concerns about Murray because I believe he will spend most of the season looking over his shoulder at former Heisman winner Derrick Henry, wondering how many touches he will lose. Week 1 did nothing to dispel those concerns. Despite facing a Raiders team that allowed the 10th most rushing yards last season, Murray struggled gaining only 44 yards on 12 carries for a YPC of 3.7. He gained that 21 of those yards on one carry however, so realistically Murray averaged only 2.09 YPC. Henry had half as many carries and continues to be efficient with his limited touches, running six times for 25 yards. Pair that with a road matchup against a Jacksonville defense that looked scary in Week 1, and I don't think Murray will have a good week unless he can salvage a touchdown.
Ameer Abdullah, Lions:
Abdullah didn't find much room in the running game Week 1 against a tough Cardinals defense. His 15 rushes for 30 yards were part of the reason the Lion's found themselves down early before staging a comeback against. We've seen the Lions struggle running the ball for most of the Matt Stafford era, but what was surprising was how uninvolved Abdullah was in the pass game. Billed as a jitterbug type back who can create plays if given the ball in space, Abdullah was only targeted four times by Stafford. He snagged three of those targets, but only managed to produce 11 yards, with six yarder being the longest of the bunch. The Lions face another tough defense this week and while it only takes one big play from Abdullah to make me look foolish, I would not be able to play him with much confidence against a Giants team that will be looking to avoid starting the season 0-2.
Read More: 
Week 2 NFL Picks Against the Point Spread
Wide receiver matchups I love:
Mike Evans, Desean Jackson, Buccaneers:
Boy, am I excited to see this upgraded offense. The Bears didn't allow any one receiver dominate them last week in their game against the Falcons, but Matt Ryan still had a big day, as I mentioned earlier. That's good news for the Bucs top-two receivers. I think this Bears team is a little underrated as well. They may not win a lot of games this season, but last week they showed they are capable of hanging around until the end of games. That means the Bucs will likely have to continue to throw the ball into the fourth quarter and that just means more opportunities for Evans and Jackson. I wouldn't be surprised if both have solid fantasy outings.
Stefon Diggs/Adam Thielan
Normally I try to avoid suggesting multiple players of the same position from the same team, but this week there are some matchups I think can support it. Another one is the Vikings matchup against the Steelers. The Steelers defense has proven it can be dominant against the run, but the team is still trying to figure out how to stop the pass. While they kept Browns rookie QB DeShone Kizer to just 222 yards on the day, the Steelers allowed the rookie to complete 60% of his passes and Kizer completed four passes of 21 or more yards. Meanwhile, the Vikings tore the Saints defense apart on Monday night. I do expect the Vikings to come back down to earth a little against a Steelers defense that got seven sacks in Week 1, but Bradford looked as comfortable as he ever has leading an NFL offense, and both Diggs and Thielan should be able to produce.
Brandin Cooks, Saints:
Cooks owners were left wanting more following his Week 1 performance. Three catches for 88 yards is far from a bad game, but it isn't the world beating production many were hoping for when they drafted him. While I think Cooks will frustrate owners all seasons with his ability to go off one week and disappear the next, I think this matchup should be one he can exploit. On Monday we saw what the Vikings were able to do to this Saints defense. You know the Patriots will be looking to silence their critics and Cooks will want to have a great game against his old team. Against the Chiefs Cooks faced a much better defense and had his production reduced by some pass interference calls that prevented him from converting more of Tom Brady's deep shots into points. I think he will play a big role in game that looks like it could be a shootout.
Others I like:
I've said it before, and I'll say it again, Cooper Kupp is going to lead all rookies in receptions by the time this season is over. Sean McVay has given this offense a pulse, and I think he sticks it to his old team when the Rams take on Washington. As Jared Goff's security blanket, I think Kupp continues to produce this week…. The Cardinals fell on their faces last week, but they will be playing a team that I think is the worst in the NFL right now. Larry Fitzgerald should take advantage. John Brown was also targeted nine times last week, and I think he abuses this Colts team if Palmer gives him as many looks this week… The Browns played the Steelers tough last week but still allowed Antonio Brown to catch 11 balls for 182. The Ravens ran the ball a ton after taking an early. Flacco only threw three times in the second half. I don't see that happening two weeks in a row, and Flacco threw 45 and 41 pass attempts against the Browns last season. If I have either Jeremy Maclin or Mike Wallace, I'm gambling on that volume…. The Chiefs did a fantastic job against the Patriots in Week 1. But did you notice how productive Danny Amendola was in the slot? After many had given up on the Eagles Nelson Agholor as bust, he quietly went out and had a great training camp and preseason. So much so, the Eagles traded Jordan Matthews to make room for Agholor in the slot. He rewarded the Eagles against Washington, scoring a touchdown and tying for the team league in targets.
Matchups I hate:
Dez Bryant, Cowboys:
Last week against a vaunted Giants defense, Dez Bryant caught two passes for 42 yards, and to be honest, I don't find that all that shocking. This is what Dez Bryant and the Cowboys have become. Gone are the days of Tony Romo slinging the ball all over the field. The Cowboys recipe for success is to run the ball and hopefully accumulate 30 or minutes of possession.There is still room for Dez to be productive, but when the Cowboys face an elite defense, Dak Prescott is smart enough to use his other weapons. That isn't to say he didn't try to get Dez the ball. He targeted him nine times, in fact. But Dez has repeatedly shown that he isn't going win against the league's best pass defenses. He draws the Broncos this week.
Alshon Jeffery, Eagles:
Jeffery and Carson Wentz don't appear to be on the same page yet. On a day where Wentz completed 26 passes for 307 yards, Jeffery only reeled in three catches on seven targets for 38 yards.His biggest chunk of yardage came on a 24-yard reception. Some of that is due to Jeffery being shadowed by Josh Norman most of the game. This week Jeffery gets an even better corner, in my opinion, in Marcus Peters. I'm passing on Jeffery this week.
T.Y. Hilton, Colts:
Until Andrew Luck gets back, I want nothing to do with Hilton. Especially when he draws a tough matchup like Patrick Peterson.
Tight end matchups I love:
Zach Ertz, Eagles:
It's clear to me that Ertz has become Carson Wentz's favorite weapon. Ertz led the Eagles in receptions in Week 1 and was tied for the team lead in targets. Normally I would say a matchup with the Chiefs is a bad matchup for tight ends, but with Eric Berry lost for the season, I'm not sure that will remain a strength of this defense. I'm staying on the Ertz bandwagon for another week.
Delanie Walker, Titans:
Walker led the Titans in receptions during Week 1, with seven. He was tied for second in targets with nine. This week the Titans face a Jaguars defense that has two outstanding corners in A.J. Bouye and Jalen Ramsey. With Eric Decker and Corey Decker likely to be locked down on the outside and with the Jaguars pass rush not likely to give Mariota much time in the pocket, I believe he goes back to the reliable Walker often in this game.
Others I like:
Tyrod Taylor has an entirely different set of pass catchers than he did a year ago. With his concussion during the preseason and the late addition of Jordan Matthews, he hasn't really had time to get comfortable with any of them. So is it very surprising that Charles Clay had a big week for the Bills, as the only familiar target for Taylor? In his last five games, Clay has 25 receptions and five touchdowns… Jesse James collected both of Ben Roethlisberger's touchdown passes against the Browns and finished the day with six catches for 41 yards. With Antonio Brown likely to battle Xavier Rhodes and Martavis Bryant still shaking off some of the rust, I think James continues to be a reliable target for Big Ben over the middle… The 49ers offense won't excite anyone this season, especially against a defense like the Seahawks. The wide receivers will likely be shut down, so the ball has to go somewhere. If you're desperate at the position, you could do worse than rookie George Kittle. The 49ers trusted him enough to trade away presumed starter Vance McDonald. Kittle is athletic and hauled in five of his six targets in Week 1.
Matchups I hate:
Jack Doyle, Colts:
I'll say it again, I'm not touching anyone on this offense until Luck comes back.
Featured Image Credit: By Keith Allison [CC BY-SA 2.0], via Wikimedia Commons