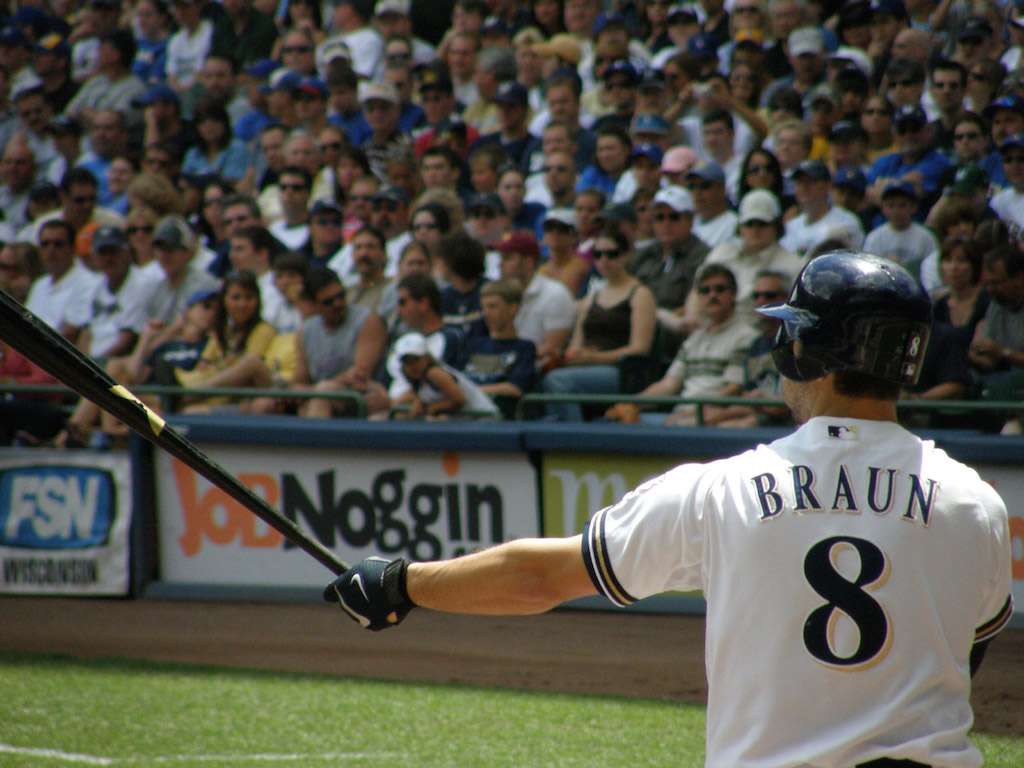 Latest posts by Mario Mergola
(see all)
Our main MLB DFS writer, Colin, has been without the internet for the past few days – a horrible fate in this day-and-age – so I'm stepping in to cover for him on this busy Wednesday. As usual, I will be using my pitcher breakdown spreadsheet to make my DFS decisions, so let's get right to it! (I'm even starting to sound like Colin now…)
Low-Scoring Games
Philadelphia Phillies at Seattle Mariners – There is basically no statistical reason why Felix Hernandez would not dominate the Phillies on Wednesday afternoon. His team just lost its third consecutive game – the latter two by six runs in each contest – and he goes against an offense from Philadelphia that strikes out a lot and rarely scores. Of course, the play borders on the "too obvious" variety, but this is one in which getting burned is worth the risk. Quite frankly, I don't know how Hernandez isn't the highest-priced pitcher of the day.
Target: Felix Hernandez
Chicago Cubs at Washington Nationals – Max Scherzer held up his end of the deal, last night, but Jake Arrieta failed to give us the pitcher's duel we so desperately wanted to see. Thankfully, for those of us who value a low-scoring battle, Wednesday appears to present another one. Matchup-wise, John Lackey is a significant step below Stephen Strasburg, but the two should feed off one another and exchange scoreless innings throughout the night. After all, it may be hard to believe, but Chicago ranks in the bottom half of the league for both runs scored and team strikeouts – by hitters.
Targets: John Lackey, Stephen Strasburg
Tampa Bay Rays at Pittsburgh Pirates – Alex Cobb's no-hit bid shone the spotlight on how inept Pittsburgh's offense can be one day too early for my liking, but the bats came alive enough to present a nice buying opportunity for the pitchers on Wednesday. In fact, the matchup on the mound between Blake Snell and Ivan Nova includes an aligned "storyline play," as Snell is returning from AAA while Nova is attempting to return to his early-season form that featured a 1.50 ERA through April. Both rebound on Wednesday.
Targets: Blake Snell, Ivan Nova
High-Scoring Games
Minnesota Twins at Boston Red Sox – The first of two 'slugfests' from Tuesday that can be carried directly over to Wednesday, the Twins and Red Sox should be right back to the top of the "DFS targets list." Boston's inclusion in the high-scoring conversation makes sense – the offense is talented and is facing one of the worst rated pitchers of the day – but Minnesota is primed to pop by extension. If Boston starts piling on runs for the second consecutive day, expect the Twins to finally wake up and push some of their own across the plate.
Targets: Twins hitters first, then Red Sox hitters
Milwaukee Brewers at Cincinnati Reds – I'm admittedly never a fan of going right back to the same setup for two consecutive days but, as noted above, sometimes the circumstances require such a move. Cincinnati's Luis Castillo had a nice enough debut – five innings, two earned runs, and five strikeouts – to avoid us piling on completely, but he should not be expected to deliver both a clean and lengthy performance. Milwaukee will score. So will Cincinnati as offense typically delivers at Great American Ballpark.
Targets: Joey Votto and the hitter in front of him in the lineup – I wrote about this setup in my book – Ryan Braun in his second game back from injury
Undervalued Plays
Bartolo Colon and Braves Hitters – Truly scraping the bottom of the bargain bin, we can find both Bartolo Colon and his team's lineup waiting for us to show them some love. For once, they deserve it, as Colon draws a favorable matchup against the Padres – in San Diego's pitcher-friendly ballpark – while the bats take on Luis Perdomo and his 5.33 career ERA.
Ryon Healy – A day doesn't go by where I fail to check Ryon Healy's statistics, mainly because I own him on almost every season-long fantasy baseball team. The guy has power, plays both corner infield positions, is cheap, and, most importantly, is playing in hitter-friendly Houston instead of his home ballpark of Oakland. He also hit a grand slam last night, so there's that.
Aledmys Diaz – He has been quite a disappointment for fantasy owners, but Aledmys Diaz returns to action – he was given the night off on Tuesday, but entered late – in hitter-friendly Arizona against Zack Godley. Godley has pitched exceptionally well, this season, but expect the extra day of rest to work wonders for Diaz, especially as his team tries to rebound after blowing a 5-2 lead in the eighth inning and a one-run lead in the ninth to lose in extra innings.
Sign up for Sporfolio to gain access to NFL picks and DFS, NHL DFS, and MLB DFS spreadsheets.
Featured Image Credit: By Steve Paluch on Flickr (Originally posted to Flickr as "ryan-braun") [CC BY 2.0], via Wikimedia Commons