Each week, we look for opportunities to buy or sell teams based on misaligned NFL point spreads. Until each team completes more games, however, the task remains challenging. That is, if we only focus on the records of the teams competing head-to-head.
[Sign Up For Sporfolio To Get More NFL Picks Against The Point Spread]
The small sample size of the young NFL season assigns a standard 2-0, 1-1, or 0-2 record to each team. By virtue of seeing these numbers, we assume that the league is divided into three tiers.
Obviously, it isn't.
The Packers sit at 1-1 after a rough, nationally-televised loss, but the Eagles jump out to 2-0 after winning on Monday Night Football. Are the 0-2 Saints buried? Are the 1-1 Panthers closer to perfection or failure?
The NFL standings are unintentionally deceiving. Even though it factors in strength-of-schedule for more complicated calculations, it assumes that every game is currently equal – or, at least, still in the process of having its value defined. With this knowledge, we can prepare for Week 3 by focusing heavily on teams with misleading records – and team statistics – and act accordingly.
Below are predictions for each game against the spread. Spreads have been taken from various websites and are subject to change. The spread in parenthesis denotes the selected team. An asterisk denotes a confidence pick.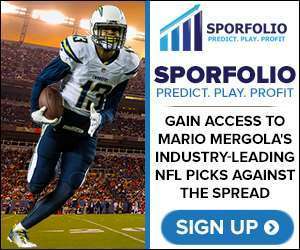 *Confidence Picks – 2016 Season: 8-6 (Last Week: 3-3)
(2015 Season: 69-45-2) (2014 Season: 61-46-2)
All Picks Against the point Spread – 2016 Season: 18-14 (Last Week: 9-7)
(2015 Season: 143-117-7) (2014 Season: 149-114-4)
Arizona Cardinals at Buffalo Bills (+4.5)*
Every week, we get a game like this, and every week, we proceed in similar fashion. After watching the Arizona Cardinals dismantle the Buccaneers in the days that followed the Bills' putrid Thursday Night Football performance, the football world should eagerly await the massive spread assigned to such a meeting. Instead, a relatively small number appears. And so, the trap is laid.
Any number of non-quantifiable factors could contribute to the Cardinals stumbling and the Bills rising – the firing of Buffalo's scapegoat offensive coordinator, a team from Arizona traveling east to play an early game, the non-conference matchup – but the on-field metric of Rex Ryan's defense versus Cardinals quarterback Carson Palmer is the hidden gem.
Ryan was the Ravens' defensive coordinator from 2005 to 2008 and faced Carson Palmer seven times when the quarterback played for Cincinnati. Every one of Palmer's career averages took a hit when facing Ryan's defense, with the exception of interceptions. The Cardinals may not be familiar with Buffalo, but Rex Ryan knows how to slow down their offense's centerpiece.
Buffalo completes the upset, winning by a single point and beating the spread.
Atlanta Falcons at New Orleans Saints (-3)
We are fully prepared to regurgitate the same statistic that has been used for years – the New Orleans Saints are 19-3 in their last 22 Primetime games at home. Monday Night Football will feature the New Orleans Saints in Primetime at home.
Monday Night Football will also feature an 0-2 Saints team returning home after a road loss via a last-second field goal to play a divisional opponent that just launched a relentless attack in Oakland.
The Saints will not lose on Monday night.
Atlanta and New Orleans are almost mirror images of one another, statistically, as two of the league's bottom-four defenses are offset by top-four passing offenses. The initial belief, therefore, is that a non-stop shootout is in the works.
Perhaps, but it is worth noting that the Saints significantly slowed down the Giants' offense, while Atlanta has yet to allow 300 passing yards in a game. Instead, a more subdued affair would reaffirm New Orleans' likelihood of winning, as 2015's head-to-head matchups yielded scores of 31-21 and 20-17, with the Saints victorious both times.
New Orleans secures its third consecutive win over Atlanta and improves its ridiculous home Primetime record to 20-3 over 23 games with a ten-point victory, covering the spread.
Click to here to sign up for Sporfolio to see rest of Mario Mergola's NFL picks. Mergola finished with the highest total of correct NFL picks against the spread for the past two seasons – tracked by NFLPickwatch, and finished 2015 with an accuracy of 60.53% for his confidence picks.
Featured Image Credit: By Kelly Bailey [CC BY 2.0], via Wikimedia Commons