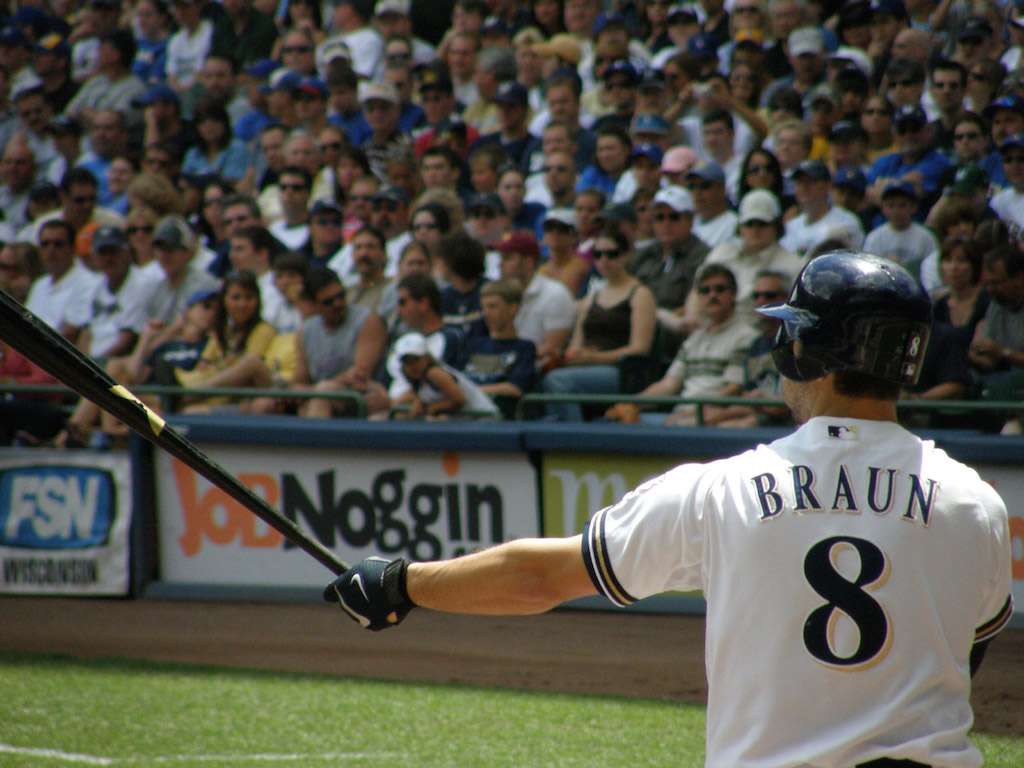 Latest posts by Mario Mergola
(see all)

With the amount of top arms that have taken the mound throughout the course of the weekend, Sunday is a relatively thin. In fact, most of the highest-priced pitchers are listed at the top of their respective daily fantasy websites' lists due more to the matchup than personal talent. Regardless, as the entire league fills most slates, there are options for both hitting and pitching.
Currently, we are using xFIP and wOBA simply to compare one pitcher's performance against another – especially against opposite-handed hitters. We aren't using these numbers for calculation. To help with some calculations, we have assumed that each hitter and pitcher has played at least one game. Each pitcher was assigned an innings total relative to his average projection.
Check the starting lineups and weather reports prior to making any plays, as these change without notice.
Projected Low-Scoring Games
Houston Astros at Tampa Bay Rays – Quietly, Dallas Keuchel has been chipping away at his incredibly high ERA, and enters Sunday with an opportunity to improve it further. Tampa Bay is no longer a scuffling mess offensively, and it has proven capable of the random outburst, but the team still strikes out a high rate. Matt Moore is working in the opposite direction, begging for a chance to rebound after seeing his 3.66 April ERA balloon to 5.56 at this point of the season. Thankfully for Moore, Houston is even more strikeout-prone than Tampa Bay, and the two pitchers should put together a pitcher's duel.
Targets: Dallas Keuchel and Matt Moore
Texas Rangers at Seattle Mariners – Was Wade Miley's seven-inning shutout in his last start more indicative of a stroke of random luck or the pitcher he could be? Considering that it was his third scoreless performance of the year, the answer might be the latter. Conversely, Cole Hamels has been steadily delivering en route to a 3.32 ERA. When the two meet on Sunday, a low-scoring contest should ensue, although strikeout totals will likely be tamed.
Targets: Cole Hamels and Wade Miley
Projected High-Scoring Games
San Diego Padres at Colorado Rockies – Although eight total runs were scored in Saturday's game between the Padres and Rockies, the potential for an outright explosion was, indeed, tamed by Tyler Chatwood. Sunday is a different story, as Colorado will send rookie Tyler Anderson to the mound to face San Diego's Christian Friedrich. Buy hitters, although consider Friedrich's impressive 2.57 ERA when doing so.
Targets: San Diego Padres Hitters, then Colorado Rockies Hitters
Miami Marlins at Arizona Diamondbacks – After being completely shut down for more than half the game, the Diamondbacks' hitters woke up on Saturday. Miami's bats did not join the party, but Sunday brings an opportunity for such an event. The southpaw combination of Adam Conley and Robbie Ray – with a combined 8.90 ERA – give hitters the edge, although Ray's peripherals against right-handed hitters bump Miami's bats to the top of the list.
Targets: Miami Marlins Hitters, then Arizona Diamondbacks Hitters
Undervalued Plays
Ubaldo Jimenez – Ubaldo Jimenez has been downright atrocious in 2016, but he stands as a low-cost 'sleeper' for Sunday. His last outing was easily the best in his last six starts – one earned run allowed over five innings – and he faces an all-or-nothing Toronto lineup that just popped for eleven runs on Saturday. It is also worth noting that Jimenez's 6.21 ERA is a full two points higher than his career average, suggesting that the second half of his season should bring a much more reasonable regression.
Milwaukee Brewers Hitters – It is becoming a recurring theme to focus on hitters in the series between the Brewers and Mets, but Milwaukee's bats tend to get the attention, despite not actually performing. They finally delivered on Saturday, and another discount buying opportunity exists on Sunday. Steven Matz's strikeout potential does carry some risk – and he shut down the Brewers earlier, this season – but his 2.39 ERA is somewhat unsustainable in such a hitter-friendly ballpark.
Featured Image Credit: By Steve Paluch on Flickr (Originally posted to Flickr as "ryan-braun") [CC BY 2.0], via Wikimedia Commons