Alpena Flyers defenseman Mitchell Skiba of the Midwest Junior Hockey League was ejected from the game and managed to nearly decapitate himself with his own stick while exiting the ice.
Then he tried to play it cool and scattered away like nothing happened.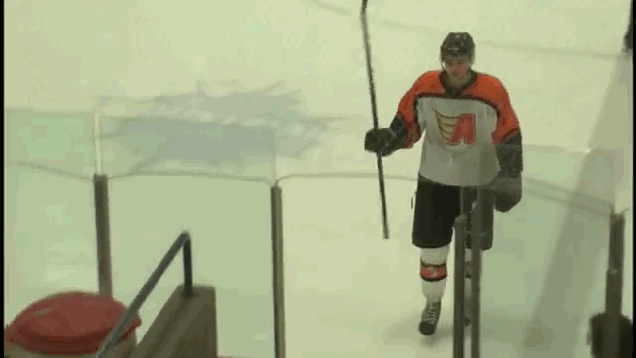 It happened dude. We all saw it.