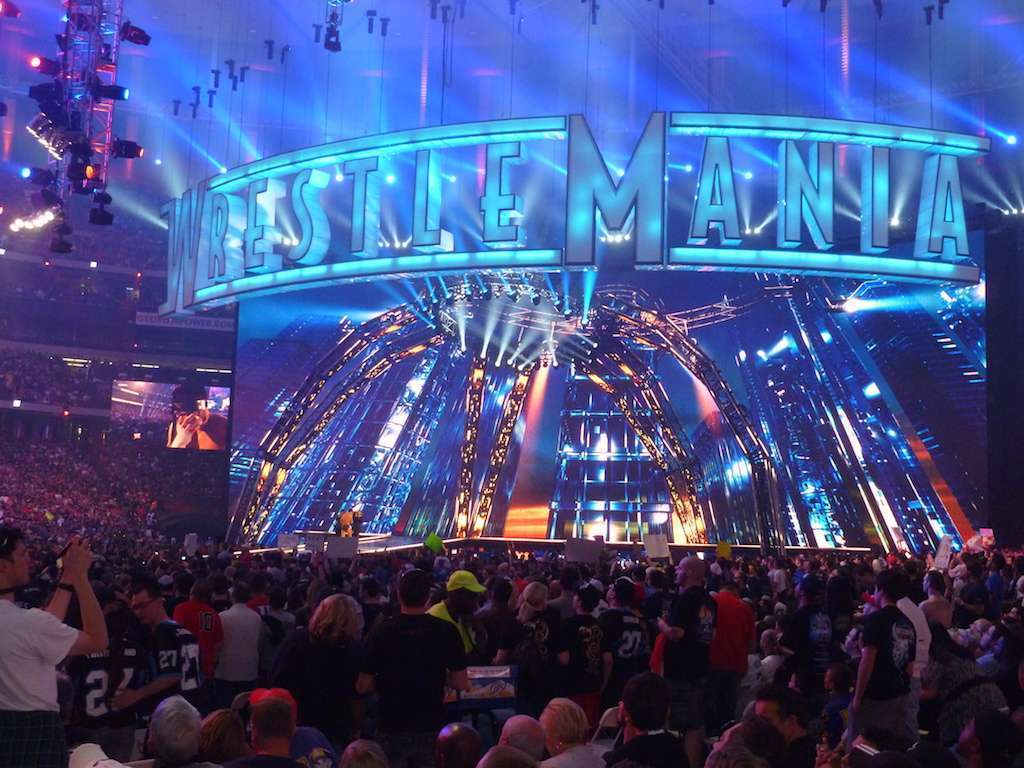 In a rare, Triple Threat Match, Felipe Melecio, Randy Hammond, and Jake Schwartz collide worlds and butt heads and discuss the highs and lows of the 2018 Wrestlemania weekend, including NXT Takeover, Wrestlemania, Monday Night Raw and Smackdown Live.
The guys also discuss what they think will happen in the foreseeable future in the wrestling promotion.
Will Brock Lesnar continue to be champion? Will we ever see the Demon King? Is Roman Reigns finally be turning heel? Can Nakamura get over with the crowd despite the language barrier?
Photo Credit: By KinkESizemore (Own work) [CC BY-SA 3.0 or GFDL], via Wikimedia Commons