What has made the 2017 season one of the best in terms of picks against the point spread is not necessarily the adherence to trends that were so blatantly ignored last year, but the storylines that appear on a weekly basis. For each set of games, we can find an accurate, common theme. In Week 7, it was 'overreactions' – and it worked, as we turned in a fantastic 9-4-2 week against-the-spread. Prior to that, it was a boatload of massive spreads.
What, then, do we find in Week 8?
Soon, we will turn to playoff positioning. We can determine which teams are separating themselves from the pack and which are shuffling around in the standings. But, as we approach the midpoint of the season for many teams, we can look back at the body-of-work that leads each to a makeshift 'halftime.' And, as always, we can compare each team against its prior perceptions by looking at records against-the-spread.
We can identify which teams are still providing value. Indeed, we are seven weeks into the season. Still, the football-watching world has not kept pace.
Let's look to stay ahead.
Below are predictions for each game against the spread. Spreads have been taken from various websites and are subject to change. The spread in parenthesis denotes the selected team. An asterisk denotes a confidence pick.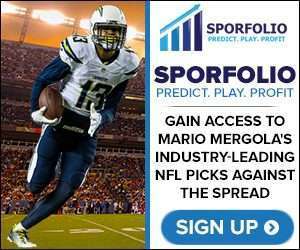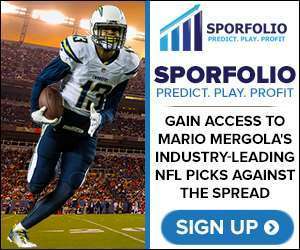 Week 8 NFL Picks Against the Point Spread
*Confidence Picks – 2017 Season: 22-18-2 (Last Week: 2-3-1)
(2016 Season: 53-67-3) (2015 Season: 69-45-2) (2014 Season: 61-46-2) (3-Year Total: 183-158-7)
All Picks Against Spread – 2017 Season: 59-42-5 (Last Week: 9-4-2)
(2016 Season: 123-136-8) (2015 Season: 143-117-7) (2014 Season: 149-114-4) (3-Year Total: 415-367-19)
Los Angeles Chargers (+8.5)* at New England Patriots
Sometimes we have to pretend. Pretend that the Chargers knew how to close out games. Pretend that at least one of the many missed field goals found their way through the upright. Pretend that the Los Angeles team traveling to New England does not have a losing record. But, why should we perform this exercise?
Bill Parcells famously stated, "You are what your record says you are." He's right, but only in certain situations. Basically, when trying to find excuses for a poor record, the quote applies as a reminder that said team forced itself into this position through no other fault than its own. But, the argument loses validity when it refers to a squad that can be overlooked. Such as the 3-4 Chargers.
Los Angeles' return toward a .500 record has not exactly been spotless, as it toppled off the horrendous Giants and won two division games against rivals who have been scuffling. But, if nothing else, we can essentially erase the 0-4 start from our memories. The Chargers have a clean slate.
While Los Angeles was recovering, the Patriots were quietly putting to rest the silly rumors. The ones that sold the team short. At 5-2, the Patriots are now on pace to win at least 11 games. Is that not what we expected? And, of course, in true New England fashion, the team has not only silenced the critics, but did so by adjusting its weakness until it is no longer exposed. This does not mean, however, that it no longer exists.
Despite allowing a total of 38 points over the last three games – by comparison, New England allowed 33 points in three-of-its-first-four contests – the Patriots still rank dead last in yards allowed. This style of play always puts a large spread at risk, and it is enhanced further when the opposing team is on the rise.
New England remains in the better position on Sunday by virtue of its top-ranked offense, but a date with the rejuvenated Chargers and their bevy of weapons makes holding them down nearly impossible.
The Patriots win by four points, but the Chargers beat the spread.
Oakland Raiders (+3) at Buffalo Bills
There is a sneaky trend afoot, and it has a personal impact on this column, as it burned my picks countless times in 2016. That is, the Oakland Raiders – residing in the west coast – are traveling east to play the Buffalo Bills in the early afternoon. Historically, this does not bode well for the visitor, as the time change leaves said team playing football during a time otherwise known as breakfast.
That is, unless said team is the Oakland Raiders.
Since head coach Jack Del Rio took over the Raiders at the start of the 2015 season, Oakland has played eleven road games in the early timeslot. Amazingly, the Raiders have won eight of these games. It gets more impressive.
Oakland must have angered the schedule-makers to the point where punishment was necessary, since the Raiders have played five road games in the early afternoon in back-to-back seasons. And, in 2016, they swept the schedule, winning all five. They have had one in 2017. The Raiders beat that challenge, too.
Not only is this generally negative weight failing to affect the Raiders, but they are thriving in spite of it.
And the timing – in terms of week, not actual time on the clock – could not be better.
Oakland fell to 2-4 via a four-game losing streak and an injured Derek Carr before rebounding on Thursday Night Football in Week 8 – with a miraculous victory, at that. The team clearly suffered without a healthy Carr, and every week in which he could play closer to his capacity is one more week with a chance to compete.
While the Raiders were recovering, the Bills returned from their bye week and put another win on their resume by holding off the Buccaneers at home. They did so by turning over Tampa Bay three times. This is the preferred method-of-operation for Buffalo, as it has the third-most takeaways in the league. Unfortunately for the Bills, the Raiders have the fifth-fewest giveaways.
The other metaphorical dark cloud looming over Buffalo is the fact that the team's scoring defense is far outperforming its actual defense. Usually, when we get a disparity of ten or more ranks, it is considered "large." Therefore, the Bills ranking fourth-best in points allowed but 21st in yards allowed is cavernous. It is a glaring indication that a collapse is coming.
It happens on Sunday, as the Raiders win by a touchdown and beat the spread.
Click here to sign up for Sporfolio to see the rest of Mario Mergola's NFL picks against the point spread. Mergola finished with the highest total of correct NFL picks against the spread for 2015 and 2016 – tracked by NFLPickwatch – and finished 2015 with an accuracy of 60.53% for his confidence picks.
Read More: Week 8 Fantasy Football Podcast
Photo Credit: Keith Allison, Flickr, C.C 2.0