If there is one singular trend that I follow when making NFL picks against the point spread on a weekly basis, it is the collective overreaction to games that went in our favor, but against the general expectations from a previous week.
It makes sense.
There was a certain level of faith placed in a group of picks, and they disappointed a large number of people. In essence, these looked like 'surprises.' They weren't.
The football-watching world is fickle. It changes its mind on a whim. But, when making such shifts, it usually fails to inspect why something missed.
The assessment only scratches the surface. It doesn't check out the foundation. With a deeper look, we can identify exactly how these teams suddenly flipped. And we will need to take this approach, because nearly all of Week 7's matchups include major changes in perception as each team pens its midseason resume.
Below are predictions for each game against the spread. Spreads have been taken from various websites and are subject to change. The spread in parenthesis denotes the selected team. An asterisk denotes a confidence pick.
*Confidence Picks – 2017 Season: 20-15-1 (Last Week: 4-1)
(2016 Season: 53-67-3) (2015 Season: 69-45-2) (2014 Season: 61-46-2) (3-Year Total: 183-158-7)
All Picks Against Spread – 2017 Season: 50-38-3 (Last Week: 8-6)
(2016 Season: 123-136-8) (2015 Season: 143-117-7) (2014 Season: 149-114-4) (3-Year Total: 415-367-19)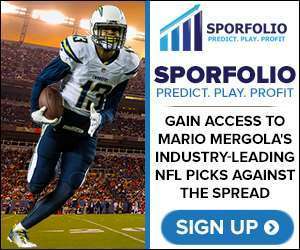 Dallas Cowboys at San Francisco 49ers (+6)*
It never ends for Dallas. The franchise appears to always be in the middle of something. Last year, it was a ridiculous, unsustainable winning streak that continued to threaten to break, but didn't until the end. This year, it is the saga regarding running back Ezekiel Elliott's status. At the time of this writing, Elliott has had a suspension either issued or reinstated twice, yet he has not missed a game. And, all indications are that he will, indeed, suit up on Sunday. This is good news for the Cowboys, right?
One would think. But, the spread cares not.
Since its open, the spread has remained steadily at six points. Even after the news broke about Elliott playing on Sunday. There can only be two explanations: either those who make the spread suspected that Elliott would play or his presence does little to the outcome of the game.
On Sunday, the Cowboys will return to action after back-to-back losses and a bye week. The losses – in which 70 combined points were allowed – moved the Cowboys to the bottom-of-the-pack defensively, ranking 29th in points-allowed-per-game. The 49ers may not be world-beaters offensively, but they are averaging an eye-popping 25.25 points-per-game over the last four weeks. Suddenly, the Cowboys' defense has a challenge. Thankfully for Dallas, it had two weeks to prepare.
Not so fast.
In Jason Garrett's career as the head coach of the Cowboys, he is an average 3-3 following a bye week. Making matters worse, the three wins were by margins-of-victory of three points, three points, and six points. The six-point win was in overtime. The additional preparation time does little for Dallas.
Sticking with past histories, the Cowboys and 49ers met in 2016, as well. This came in the early stages of the Cowboys' winning streak – Dallas had won three consecutive games at the time. In the contest, the Cowboys fell behind 14-0, only to eventually emerge victorious by seven points. Elliott racked up 138 rushing yards and a touchdown. While things certainly change with an entire offseason between them, we can now understand why Elliott's status is irrelevant to Sunday's outcome. That is, even if Elliott repeats last year's performance, it still does not result in a blowout.
It may not even result in a win.
San Francisco is in the middle of an amazing stretch of games, during which it has lost five consecutive contests by a combined 13 points. Not one of these losses was by more than a field goal. And, the last three were on the road.
The 49ers return home for the first time since Week 3 and host a Dallas team that is still living off past glories. The Cowboys' offense is capable of taking advantage of a weak 49ers defense, but it won't be able to put away a hungry team that keeps falling just short of securing its first win.
That changes on Sunday, as the 49ers edge the Cowboys by a single point and beat the spread.
Seattle Seahawks (-5.5) at New York Giants
It was the win, wasn't it? Or, was it because it was nationally televised? Or because it was a double-digit victory? Really, what caused the Giants' spread go down dramatically from an opening number of eight points now to five-and-a-half?
The same force that has been impacting spreads throughout the entirety of Week 7. That is, the eye-opening nature of Week 6. But, it isn't enough that a team won; it is moving because a team won who few thought would actually do so. After all, the Giants were thirteen-point underdogs on Sunday and won by ten points. Talk about a miscalculation.
Thankfully, we had it covered. A winless team was playing in Primetime with a formerly good defense against a weak offense. The 'rebound' was evident. But, a 'rebound' does not automatically lead to a 'recovery.'
The spread between the Giants and Seahawks opened at an obnoxiously large eight points – from a road team – because the Seahawks are still significantly better than the Giants. It's a numbers game. To start. Then, it becomes a perception game. We know how that usually goes.
After the Giants completed their road 'upset' in Denver, the thought started to creep into the collective minds of the football-watching world. Maybe.
No.
Stop.
The Giants' win moved the team to a 1-5 record. As a reminder, this means the Giants had played five previous games and lost every single one. Teams are not 0-5 by accident. Some loss can be explained away. Not all of them. The Giants were slipping, grabbed a hold of something, and now will continue to get pulled under.
Seattle may be traveling east to New Jersey, but it is a late afternoon game – so it avoids the early start time for a west coast team – and is returning from a bye week. The Seahawks also have league's sixth-best defense in net-yards-per-pass-attempt, which will help shut down the Giants' only method-of-attack – New York has the ninth-most passing attempts, but fourth-fewest rushing attempts. And the other side of the ball provides just as promising an afternoon for the Seahawks, as the Giants have allowed the sixth-most yards on defense.
Seattle wins by ten points and covers the continually shrinking spread.
Click here to sign up for Sporfolio to see the rest of Mario Mergola's NFL picks against the point spread. Mergola finished with the highest total of correct NFL picks against the spread for 2015 and 2016 – tracked by NFLPickwatch – and finished 2015 with an accuracy of 60.53% for his confidence picks.
Photo Credit: By Keith Allison (Flickr) [CC BY-SA 2.0], via Wikimedia Commons