Let's not be fooled.
Week 1 is always one of my favorites for NFL picks against the point spread. There is literally an entire offseason to prepare for it, and most of the picks are made for me by the time I sit down to type out the explanations – they are directly related to the season-long AFC and NFC predictions columns I already wrote.
Then, the players take the actual field. And everything changes.
For everyone else.
As much as I love Opening Day, Week 2 might actually be my favorite of the year. Perception – the most important barometer when picking against-the-spread – shifts instantly for each team following only 60 minutes of on-field action, and it negates the months of front office and roster changes that led us to this point. Most importantly, all expectations for the teams are thrown out as soon as the record shifts from 0-0, and only a single number in the win or loss column defines that team.
We know better. We take advantage of such moments.
The Patriots are still a double-digit win team – and, if anything, now should play no worse than .667 football for the rest of the year. The Chargers are not pushovers, and the Rams and Bills are not suddenly favorites to win their respective divisions. And those conclusions are only drawn from comparing records. Things really get interesting when we start looking at the final scores of the games. Still, overreactions occur immediately throughout the football-watching world, and we have a front-row view of the chaos.
It is our job to determine which takeaways from Opening Day are legitimate.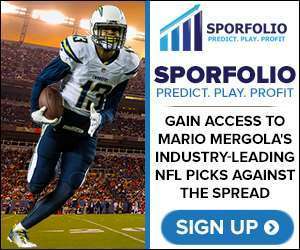 Below are predictions for each game against the spread. Spreads have been taken from various websites and are subject to change. The spread in parenthesis denotes the selected team. An asterisk denotes a confidence pick.
Get the latest NFL Odds on XN Sports
See the full week 2 NFL Schedule
Week 2 Fantasy Football Matchups to Exploit, Avoid
*Confidence Picks – 2017 Season: 4-3 (Last Week: 4-3)
(2016 Season: 53-67-3) (2015 Season: 69-45-2) (2014 Season: 61-46-2) (3-Year Total: 183-158-7)
All Picks Against Spread – 2017 Season: 9-6 (Last Week: 9-6)
(2016 Season: 123-136-8) (2015 Season: 143-117-7) (2014 Season: 149-114-4) (3-Year Total: 415-367-19)
Minnesota Vikings at Pittsburgh Steelers (-7)*
By definition, we needed to wait a week before seeing the results of Primetime games and their impact on a team's perception but, sure enough, Week 2 delivers. That is, the Minnesota Vikings looked nearly flawless on national television in their Opening Night victory against the Saints and now get to travel to take on a Pittsburgh team that "barely beat Cleveland."
The quotations are accurate. The final score does indicate that Pittsburgh did "barely" win. And, while a disappointingly small margin-of-victory is cause for concern, it pales in comparison to the boost the Vikings received from their win.
Suddenly, despite the same receiving corps and quarterback from last year's team that finished fifth-worst in yards gained, the Vikings are giving the impression that their offense dangerous. They did add running back Dalvin Cook to the mix, and his debut was eye-opening, but it is naive to look upon a matchup with the Saints' defense and come away with anything positive. New Orleans defense has ranked in the bottom-six in yards allowed for three consecutive years. After one game, it's ranked fourth-worst. Quite frankly, Minnesota should have scored more.
The argument can be made that Pittsburgh should have also played better against Cleveland during its Week 1 three-point victory. Perhaps, but facing a division rival on the road almost always results in uncharacteristic performances. It is to be stricken from the record.
In each of the last two seasons, Pittsburgh celebrated its home opener in Week 2. Both times, the Steelers won by no fewer than eight points. Nothing changes in Pittsburgh's trend. Its defense holds down a Minnesota offense was simply handed a favorable matchup. The Steelers win by ten and cover.
Chicago Bears at Tampa Bay Buccaneers (-7)
I generally tend to look upon the Chicago Bears more favorably than others throughout the industry, which is why I always approach picking against them with caution. Certainly, they are one of the worst teams in the National Football League but, as we saw on Opening Day, they are far from punchless – a reversal of fortune for any one of Chicago's dropped passes at or near the endzone would have likely resulted in a heart-crushing loss for Atlanta in Week 1. And, we should want the Bears to keep fighting, as it helps keep afloat an against-the-spread record that usually carries value. Just not this week. There are bigger elements at play.
Even after trading up to draft Mitchell Trubisky with the second overall pick – a move that proves Chicago is in good hands – the Bears were committed to hand the starting quarterback job to forever-backup Mike Glennon. Despite the loss, he did not disappoint. As mentioned in the introductory paragraph of this write-up, Glennon delivered a potential game-winning pass to the hands of a Bears receiver. Only, it went through the hands of a Bears receiver.
Regardless of the outcome, Glennon enters Week 2 as the team's starting quarterback and, when he takes the field, it will be against the organization he knows his best; his former one. The Tampa Bay Buccaneers.
Enter motivation.
A former backup quarterback aims to take revenge against the team that moved on from him screams, "Top storyline play," yet here we are, looking at the number in parenthesis next to one team's name and realizing that the pick is not actually for Chicago. But, wouldn't Mike Glennon want to show Tampa Bay what it's missing? Of course! Only, many have tried; all have failed.
Unofficially, the following four quarterbacks started a game against their former employer the season after getting released or traded – Ryan Fitzpatrick, Sam Bradford, Tyrod Taylor, and Brock Osweiler. All four quarterbacks lost.
It gets worse for Glennon.
Taylor lost to the Ravens 13-7. Pretty Bad.
Osweiler lost to the Broncos 27-9. Bad, but we already knew that about Osweiler. Let's keep going.
Sam Bradford lost to the Eagles 21-10. It came immediately after a five-game winning streak and a bye week. Put a pin in this one.
Ryan Fitzpatrick managed to somehow lose three times to his former employers in the same season, getting swept by the Bills 22-17 in both matchups – I'm not making this up – and 24-17 to the Texans.
As evidenced above, when quarterbacks face their former teams, the edge unequivocally goes to the coaching staff who, not only worked with the player and knows his tendencies, but was likely instrumental in letting the player leave. 0-6 for said players with no one scoring more than 17 points and three being capped at ten.
Returning to the metaphorical 'pin' placed in the Sam Bradford commentary, Glennon will face a Buccaneers team whose season opener was delayed by one week due to Hurricane Irma. For all intents and purposes, Tampa Bay is returning from a long bye week. And it will be ready for its former backup quarterback.
The Buccaneers win by two touchdowns and cover.
Click here to sign up for Sporfolio to see the rest of Mario Mergola's NFL picks against the point spread. Mergola finished with the highest total of correct NFL picks against the spread for 2015 and 2016 – tracked by NFLPickwatch, and finished 2015 with an accuracy of 60.53% for his confidence picks.
Photo Credit:[CC BY-SA 3.0], via Wikimedia Commons