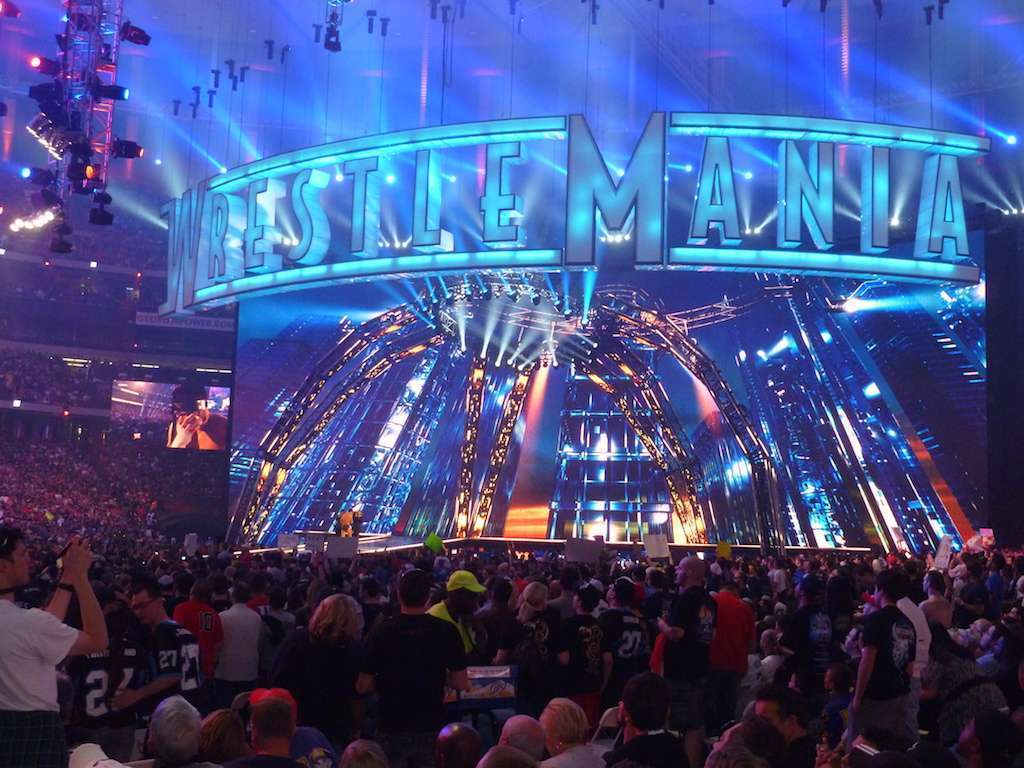 Latest posts by Felipe Melecio
(see all)
"Everything I know about life I learned from Wrestling."
Randy Hammond (Twitter: @RandyTHJ) returns to join Felipe Melecio (@pathological_h8) in this week's episode of the podcast as they preview Wrestlemania 33.
Other topics of discussion:
–Hardy Boys vs Usos at Wrestlemania for tag team titles?
–Finn Balor needs a new gimmick?
–Ring of Honor (ROH) being bought out by WWE?
–Mike Bennett to join NXT?
We also discuss Randy's upcoming article where he breaks down the very best and very worst Wrestlemania main events of all time. They then focused on the 1995 Wrestlemania main event between New York Giants linebacker Lawrence Taylor vs Bam Bam Bigelow.
This all ties together as Felipe admits that he has been watching the genesis of the Monday Night Wars between Monday Nitro on WCW and Monday Night Raw on WWE which began in September of 1995.
The guys then proceed to breakdown all the matches for the upcoming Wrestlemania event.
Questions, comments, and inquiries should be sent to:
pathologicalhate@gmail.com
Featured Image Credit: By KinkESizemore (Own work) [CC BY-SA 3.0 or GFDL], via Wikimedia Commons