This is just impossible.
There are bad weeks. There are bad months. But it is maddening to see that an entire season just refuses to play by the rules. This is nothing new, as we have basically written this same introduction a number of times over the past few months, but it is bordering on impossible.
The one saving grace for how poorly everything went in Week 11 – yes, there are silver linings to be found everywhere – is that we expected the trends to stall before potentially returning. It happened, as basically every 'easy team' – and teams that have been winners for nearly everyone – cruised to victories for another week. Again, this was not an outright surprise, but how badly it developed is a complete disappointment. Then again, a record amount of missed extra points, two 'sure wins' against the spread turning into pushes, a late field goal to cause a half-point loss, and an inexplicable touchdown pass from a wide receiver to a quarterback were all indications that Week 11 was completely doomed.
What's most amazing is that the majority of storylines entering last week were driven completely by the outcomes of Week 10's contests, which included an increase in ratings. Basically, most people that had not been following the state of the league for an entire season jumped back in for Week 10, drew conclusions from sixty minutes of action, and applied them to Week 11. Impossibly, these people won.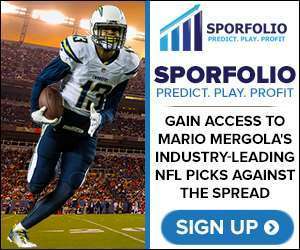 While we have belabored this point for nearly three-quarters of a season, this cannot continue. If it does – if the 'easy teams' keep winning and covering spreads, regardless of numbers or potential 'traps' – then we will keep sinking. But, despite the odds, we still have time to make some noise. Because there is a real possibility that a season-long 'trap' continues to be rolled out. If so, it won't be long before it's sprung.
Below are predictions for each game against the spread. Spreads have been taken from various websites and are subject to change. The spread in parenthesis denotes the selected team. An asterisk denotes a confidence pick.
*Confidence Picks – 2016 Season: 35-37-2 (Last Week: 1-4-1)
(2015 Season: 69-45-2) (2014 Season: 61-46-2)
All Picks Against Spread – 2016 Season: 70-85-6 (Last Week: 2-10-2)
(2015 Season: 143-117-7) (2014 Season: 149-114-4)
San Francisco 49ers (+7.5)* at Miami Dolphins
How quickly everything almost fell apart for the Miami Dolphins. After four consecutive wins, Miami was completely stymied by the Rams' defense, and was, at one point in the 4th quarter, 99.4 percent likely to lose in Los Angeles – according to Pro Football Reference. Instead, the 6-4 Dolphins return home to host one of the worst teams in the league on Sunday.
As much as we continue to argue that the 2016 NFL season has failed to follow the same 'rules' and trends as past years, the recent growth of the spreads confirm the theories that 'traps' are simply missing. In a previous season, we would not have been surprised to see the spread for a game between the horrific 49ers and surging Dolphins sit somewhere below a touchdown worth of points in an effort to set a 'trap.' After all, the 49ers had been playing significantly better, while the Dolphins have now one five of their six games by seven points or fewer – the only seven-point victory coming from a late interception returned for a touchdown. Basically, San Francisco and Miami are currently playing brands of football far closer to one another than it would appear, at first glance. But, since small spreads have not done the job in 2016, we are given a large number to beat.
The 49ers will, indeed, beat the spread, as both teams are simultaneously traveling across the country for Sunday's game and the aforementioned lack of big wins will continue to plague the Dolphins. In addition, Miami's run defense continues to struggle – allowing the third-most yards in the league – where San Francisco has its best success when attacking via the ground – whether through one of its multiple running backs or quarterback Colin Kaepernick, himself.
Miami may be one of the hottest teams in football, and the run game will help it extend its winning streak further, but the Dolphins have also been extremely fortunate and opportunistic in recent weeks by facing a turnover-happy Chargers offense and a Rams team that still cannot move the football. San Francisco will prove to be a much tougher task as the 49ers beat the spread in a close, one-point loss.
New England Patriots at New York Jets (+9)
It just never ends with these New England Patriots, does it? After weeks of covering one spread after another, the Patriots finally got clipped by the Seahawks, only to travel to San Francisco and unleash their frustration on the 49ers. It happened, as New England carried a 20-point lead deep into the fourth quarter, only to allow a late touchdown to move the game to a 'push.' The contest also featured a rare missed extra point by one of the most accurate field goal kickers in NFL history. Fear not, New England, as you get to travel to New Jersey to play the laughing stock that is the New York Jets.
Only, you have to give more than a touchdown worth of points on the road for the second consecutive week.
Clearly, a lot is asked of New England on a long-term basis, but the franchise generally delivers. Unfortunately for the Patriots, they have already delivered at an unsustainable clip.
The large road spread is yet another attempt to balance out a Patriots team that has paid dividends to anyone loyally – blindly – picking them every single week. There needs to be a consequence for such an action, and incredibly large spreads – especially on the road and against a division rival – are the first step to help bring New England towards the mean.
On the field, as poorly as he has played in 2016, Ryan Fitzpatrick being back under center for the Jets gives them the best chance to remain competitive. And, by 'competitive,' we mean 'capable of closing the gap late.'
New England wins by eight, but New York beats the spread.
Click here to sign up for Sporfolio to get more NFL Picks Against The Point Spread, Daily Fantasy Football advice and Daily Fantasy Hockey Picks
Featured Image Credit: By Au Kirk [CC BY 2.0], via Wikimedia Commons