The Jacksonville Jaguars passed on 65.02% of their plays last season, 2nd most in the league. Despite their perception, and possible reality, as an inept team in terms of actually winning games, they are a team that provides plenty of fantasy goodness, especially in the receiving department. This is evident as they supported two of the top fifteen fantasy scoring wide receivers of yesteryear.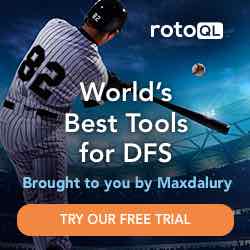 Allen Robinson was a fantasy revelation last year, and that is not being debated here, but he is also demands a high round pick in the late first or early 2nd round, which is extremely expensive. He ended the year as the WR4 on the year, which was amazing, but I am not paying that price for Robinson. Robinson is due for regression on his incredible 2015 numbers of over 1,400 yards and 14 touchdowns. I would rather zag to his counterpart lining up opposite him who finished as the WR14 last season.
That's right. Allen Hurns is your man. The discrepancy in average draft position cost and fantasy potential is insane. Below you can see the vast difference in ADP of the teammates.
Allen Robinson will draw the attention of the top shadow corners in addition to regular double teams. He is not a secret anymore and defenses will be scheming for him, leaving 1 on 1s for the quick and agile Hurns all day. Seeing Vontae Davis and Jonathan Joseph twice, Xavier Rhodes, Jason Verrett, and Sam Shields will severely limit his output in the coming season, leaving more production for Hurns to inherit.
Contracts delved out by teams show how vital they see the player as a part of the team and Hurns just received a nice four year $40 million extension. This all but guarantees him a large target share in the offense. He is going to capitalize on those targets, posting a 61% catch rate, 66.7% catch rate in the red zone, and a 46.2% contested catch rate last season. Using the Average Yards Per Attempt App on Rotoviz, I was able to see that Blake Bortles efficiency is the highest when targeting Allen Hurns, even higher than Robinson, posting 8.3 average yards per attempt.
It is unlikely Allen Hurns outscore Allen Robinson in fantasy points, but I would rather use a first or a second round pick on other guys than Robinson, while the value Hurns provides is insane. Upside at a discount is what I'm all about(and what you should be too), and is why you need to choose the right Allen on the Jaguars wide receiver core.
Featured Image Credit: By Keith Allison from Hanover, MD, USA (Allen Hurns) [CC BY-SA 2.0], via Wikimedia Commons