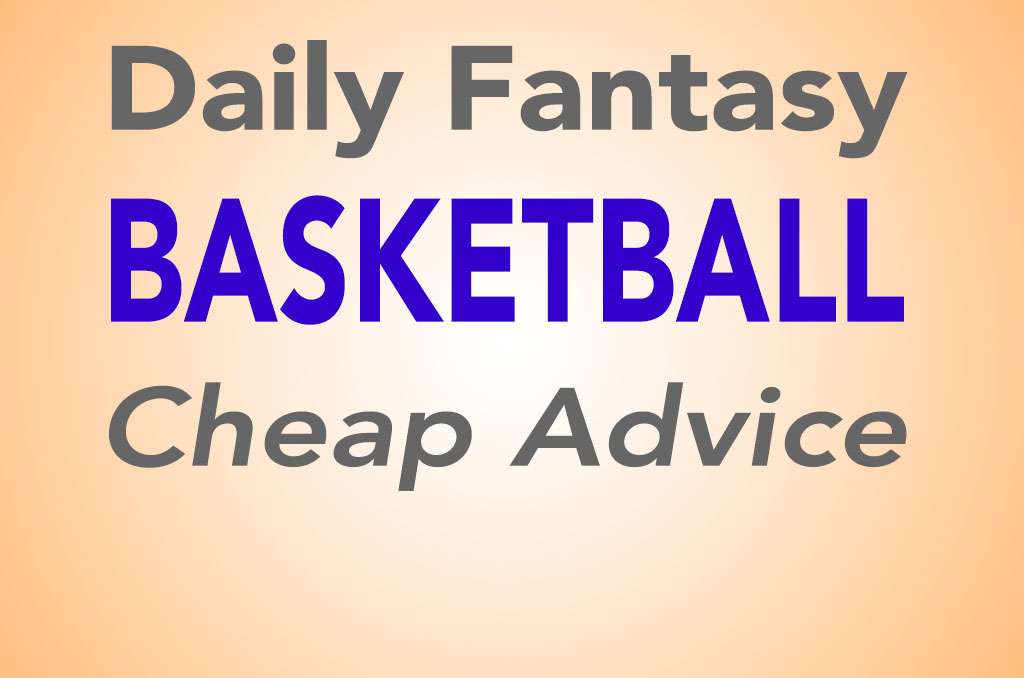 Latest posts by Chris Fedail
(see all)
Player salaries are taken from DraftKings
Point Guard
Beno Udrih ($3300, 14.3 USG) – Remind yourself that recency bias can you kill you in DFS and remind yourself that Emmanuel Mudiay is no Chris Paul on defense.  I understand that Beno is not the kind of players that will fill up the stat sheet but he's going to be starting for Miami as long as Dragic is out and playing nearly 30 minutes.  Anytime you can get a starting point guard for nearly the bare minimum, you have to consider it.  Factor in the opponent, The Denver Nuggets are 27th in DvP against point guards.  I'm going to project him to get score about 23 DKPTS which would give you 7X value.  Also, I love targeting point guards defending Mudiay because of the potential for steals.
Norris Cole also deserves strong consideration if Tyreke Evans is out
[Play the $10,000 NFL Division Round Daily Fantasy Football Tournament On FantasyHub! ]
Shooting Guard 
Tyler Johnson ($4200, 17.5 USG) – We're gonna look now to the other and likely main beneficiary of Dragic being out tonight, Tyler Johnson.  While Udrih provides very little upside at near min salary, Johnson does for less than $1000 more.  They prefer bringing Johnson off the bench because of his ability to play backup PG and SG but he's still gonna be seeing nearly 30 minutes.  And if Wade is out tonight (questionable as of now), Johnson will be one of the top value plays of the night.  I don't wanna write up 3 Heat players on a 9 game slate but Gerald Green is interesting as well if Wade is out.
Small Forward
C.J. Miles ($4900, 21.9 USG) – So the Pacers are going to be without Rodney Stuckey for a few games and George Hill is questionable for tonight's game against Washington.  Miles could push for 30 plus minutes against a Wizards team that ranks dead last against SF's.  Washington will also be without Otto Porter making matters worse. Whether he's hot or cold, Miles is the kind of player who will shoot regardless.  He averages 13.1 3PA per 100 possessions, which is all you could ask for on a site like DraftKings who gives you 3 point bonuses.  PG13 maybe the chalk play tonight so a way to maybe go contrarian is to roster Miles for much cheaper and hope for similar results.
Power Forward
Nene Hilario ($4200, 20.5 USG) – With Gortat ruled out again tonight, Nene should be in line to make his 3rd straight start for the Wizards.  We've been on Gooden for the last 2 games because of the minutes limit Nene has been on.  Well if the last game was any indication, he could play about 25 min tonight against the Pacers.  I ultimately think both Gooden and Nene are most likely to split equal time, but I like the upside Nene brings just a little bit more.
Center
Mason Plumlee ($4900, 17.4 USG) – I'm a big narrative guy so while I don't like much of the value at under 5K, I look for the revenge game factor that Plumlee brings with him to Brooklyn.  The Nets give up the most DKPTS to opposing centers (53.5) and 28th in DvP.  We all know about the Blazers rotations by now and how it's usually best to avoid but there's gold to be found here if Plumlee can somehow see 30+ minutes.  In cash, I'd much prefer slightly pricier options like Mahinmi or Zaza but for tourneys, I can see Plumlee being very low owned.