Some guys flop, P.J. Hairston straight up hurls himself.
During Wednesday's tilt between the Spurs and Hornets, Hairston tried to draw a foul on Tony Parker. Like, really tried.
Watch Hairston pretend Parker hit him so hard he flies from the top of the paint to the sidelines, right into Coach Pop.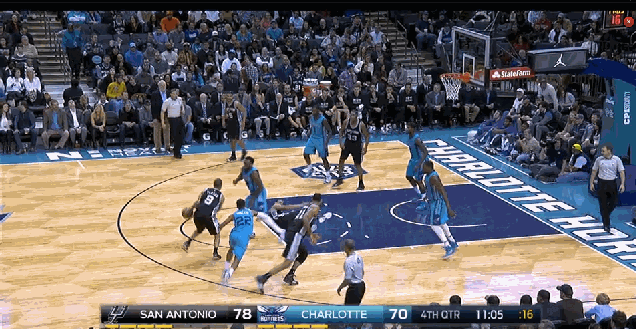 The referees didn't buy it.